Transport and greenhouse gas emissions: challenges for 2030
As the world's population continues to rise at an unprecedented rate, so too does industry and the resultant need to move both people and goods. Progressive climate change as a consequence of greenhouse gas (GHG) emissions is a problem we are facing on a global scale – and it is not going away any time soon. The CER's Libor Lochman, Executive Director, and Ethem Pekin, Senior Environmental Economist, explain the EU's efforts toward countering this problem and highlight the greater effort needed in the cause.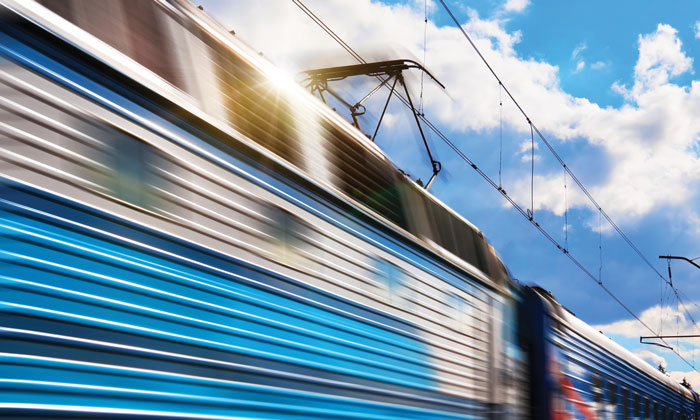 Global climate change action
The EU's commitment regarding climate diplomacy resulted in an ambitious agreement at the Paris climate conference (COP21) in December 2015. The Paris Agreement was formally ratified by the EU and entered into force on 4 November 2016. Now, without delay, the EU is tasked with implementing its target to reduce emissions by at least 40% by 2030.
Reducing transport carbon emissions remains a long-term challenge
Despite the EU's overall commitments, transport remains the second largest GHG-emitting sector after energy – being responsible for 25.5% of the EU's GHG emissions – so is a significant contributor to our air quality problems.
The 2011 Transport White Paper set a main target of reducing transport's GHG emissions by 60% by the year 2050, compared to the levels in 1990. However, according to the European Environment Agency (EEA) transport is the only major economic sector in Europe where GHG emissions are still higher than their 1990 levels. Emissions from transport (including aviation) in 2014 were 20.1% above 1990 levels, despite a decline between 2008 and 2013. Moreover, after 2014 transport emissions began increasing again over the next two years.
The growth in emissions from 'transport' as a whole is mainly due to the increase in emissions from road transport and aviation, while rail and inland waterway transport emissions have decreased since 1990.
In order to achieve all the desired emission reductions, including in transport, major progress is needed at EU level. Consequently, the EU's two main GHG reduction tools should be more rigorously implemented: the EU Emissions Trading System (ETS) and the Effort Sharing Regulation (ESR). The ETS Directive applies to intra-EU aviation as well as electric transport modes such as rail transport. The ESR is expected to have broader effect by addressing the majority of other transport emissions with the exception of international shipping and air transport. 
Raising the ambition of emission cuts under the Effort Sharing Regulation
Under the existing legislation, each Member State can decide on the methods employed in order to make the emission reductions. However, according to the EU Reference Scenario 2016, which projects energy, transport and GHG emissions trends in the EU up until 2050, the legislation and policy measures currently in place will not lead to any reduction of transport sector emissions, which need to be cut by 67% from 2014-2050.
In conjunction with its legislative proposal for the ESR, the Commission put forward its strategy to reduce emissions from transport. This was part of the Communication 'Towards Low-Emission Mobility' published in July 2016. In line with the action plan annexed to the Communication, the Commission should come up with numerous other legislative proposals in the coming months including a proposal for a road pricing directive (Eurovignette) and new emission standards for cars, vans and trucks. Progress in vehicle technology has long been Europe's preferred policy approach, but the emissions trend demonstrates that this is not enough. More action is needed at Member State level, as transport emissions are not projected to decrease at all in the coming decade.
The legislation to date does not include any transport-specific GHG emission reduction targets. Thus, the ESR provides the ideal opportunity to establish such targets as formulated by the Transport White Paper and make them legally binding at EU level. Such objectives are already being set at national level. Germany, for instance, announced in its Climate Action Plan a transport target to be further developed in 2017.
A look into the energy efficiency and CO2 emissions of the transport sector
In 2014 the transport sector accounted for 32% of final energy consumption in the EU. Rail, the backbone of energy-efficient transport systems, is the least energy-intensive transport mode. According to Eurostat data, the specific energy consumption of rail transport is six times lower than that of road transport. In addition, in January 2017 the EEA updated its energy efficiency and specific CO2 indicator (TERM 027) confirming that rail remains the most energy-efficient mode of transport. Furthermore, rail's specific CO2 emissions fell by 38% for passenger services and 32% for freight services between 2005 and 2014, mainly thanks to a shift from diesel to electric trains.
The rail sector has demonstrated with its own successful energy efficiency, low-carbon strategy, and voluntary targets that it is a forward thinking transport mode whose role should be amplified as part of the wider move to decarbonise transport under the ESR.
Expectations from the policymakers
The EU institutions are currently progressing with legislative proposals to implement the 2030 Framework for Climate and Energy Policies. A strong ETS and ESR, coupled with a comprehensive Energy Efficiency Directive (EED) should provide the legal basis for effective GHG emission reductions in the transport sector.
The 2030 policy framework should be based on the following pillars:
A revised ETS Directive enabling the full utilisation of auction revenues to further develop energy-efficient electrified transport modes
A stronger ESR with binding transport emission reduction targets
A comprehensive EED, which has an economy-wide target that includes the energy used in the transport sector
A move towards distance-based road infrastructure tolling that is based on the polluter-pays principle.
Securing these pillars will enable the alignment of climate and energy policies with the 2011 Transport White Paper goals. It will also send a strong signal to society at large, who will be encouraged to use more energy-efficient transport modes.
Biography
Libor Lochman has been Executive Director of the Community of European Railway and Infrastructure Companies (CER) since 1 January 2012. Libor graduated at the Transport University in Zilina and has a doctorate in electronics from the West-Bohemian University Plzen. He has a strong background in Control-Command and signalling systems. Prior to his role as CER Deputy Executive Director and Lead of Technical Affairs (2007-2011), Libor acted as Director of the Railway Test Centre – a facility for testing European rolling stock, infrastructure and signalling components in Prague (2000-2005). Libor joined the Editorial Board of Global Railway Review in January 2013.
Ethem Pekin has been the Senior Environmental Economist at the Community of European Railway and Infrastructure Companies (CER) since 1 November 2013. Ethem studied at the Free University of Brussels and holds a Master in European Integration & Development and a Master in Advanced Management Studies. Ethem has a PhD in Applied Economics. Prior to joining CER, Ethem worked as a Research Associate at the Free University of Brussels.