What is the future of transport in the north?
With a Transport Summit being called in Leeds for a discussion into transport for the north of England (with both government and business representatives expected to attend), Global Railway Review delves deeper into some of the issues that may be raised.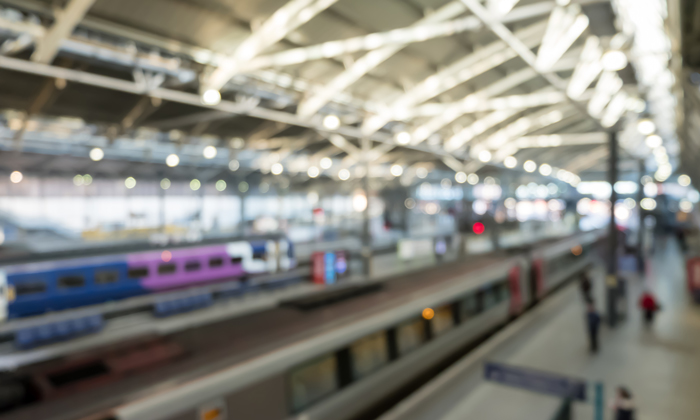 The electrification of northern lines
On 20 July 2017, the Department for Transport announced that "passengers in Wales, the midlands and the north will get faster and more comfortable journeys quicker" with plans for new bi-mode trains to be used on the Great Western and Midland Main Line and that passengers in Wales will benefit from new Intercity Express trains.
These plans meant that: "Disruptive electrification works between Cardiff and Swansea, Kettering, Nottingham and Sheffield, and between Windermere and Oxenholme, will no longer be needed" and that "passengers will benefit sooner and experience less disruption compared with putting up intrusive wires and masts along routes where they are no longer required."
This announcement had a negative reaction with some, with Andy McDonald, Shadow Transport Secretary and Labour MP for Middlesborough writing in the Huffington Post: "The Tories have promised electrification of the Midland Mainline, Great Western and Trans-Pennine routes since 2012, including pledges in their 2015 manifesto before delaying the works by years amid cost overruns.
"In a move the Transport Secretary must have planned before the General Election, Chris Grayling confirmed that delayed upgrades between Cardiff and Swansea, Windermere and Oxenholme, Leeds and Manchester and north of Kettering to Sheffield and Nottingham would be cancelled altogether.
"Instead, millions of pounds will be spent for more expensive, slower, more polluting and less reliable bi-mode trains to replace promised electric trains."
Reporting for the BBC, Richard Westcott, Transport Correspondent added: "Eight years ago Network Rail dramatically over-promised how quickly and how cheaply it could electrify some of Britain's busiest rail lines. Reality soon hit home. The budget went from £874 million in 2013 to £2.8 billion two years later.
"Why? Because when Network Rail first did their sums, it was based on guesswork. They hadn't looked in detail at what needed doing and it was just much harder than they thought to upgrade Victorian bridges and tunnels on a line that was being kept open at the same time."
The Northern Powerhouse
Chaired by George Osbourne, former conservative MP and editor for the Evening Standard, the Northern Powerhouse aims to "bring together the great cities, towns and rural communities of the north of England and Wales to become a powerhouse for our economy.
"We will achieve this with modern transport links, a revolutionary new style of governance and increased investment."
A possible way in which this can be achieved, says George Osbourne, writing in the Financial Times on 21 August 2017, is by building new high-speed rail links to connect the major northern cities; a line currently coined as HS3 or the Northern Powerhouse Rail: "This new railway would transform the northern economy. It would bring seven million extra people ­- and three times the number of businesses – within a 90-minute journey time of one of the northern cities."
Although the line "will not be cheap", he argues that it would fit with Prime Minister Theresa May's "objective of building an economy that works for everyone".
Agreeing with Mr Osbourne in his objective of having better transport links for the north of England is the Mayor of Greater Manchester, Andy Burnham. Writing for The Guardian on 22 August 2017 Mr Burnham states that "we want better for our northern cities than clapped-out trains and congested roads".
The Transport Summit for the North
A possible reason for many people speaking out about improvements and paying particular attention to northern transport links could be due to the Department for Transport announcing positive plans for Crossrail 2 , four days after the announcement of bi-mode trains being used for Great Western and Midland Main Line which, said London Mayor Sadiq Khan, is "essential for the future prosperity of London and the south-east".
In this announcement, the Department for Transport stated that: "The Transport Secretary Chris Grayling and Mayor of London Sadiq Khan had a productive meeting to discuss the way forward for Crossrail 2. They agreed that there is no doubt London needs new infrastructure to support its growth and ensure it continues as the UK's economic powerhouse – boosting productivity and attracting investment."
Transport Secretary Chris Grayling further commented that he was "a supporter of Crossrail 2" and that he was "keen to launch a fresh public consultation to help gather views to improve the scheme and clarify the position around the safeguarded route".
The two announcements, says Mr Burnham show that "we have a political system that is inherently biased towards London and the devolved nations – and against northern England" and if one new rail line was to be chosen between Crossrail 2 and HS3 then he would "hope that parliament would conclude that it is now the turn of the north to come to the front of the queue".
This is why Mr Burnham believes the new transport summit is important: "This week's unprecedented gathering of northern political and business leaders sends a clear message: things are changing and the north is getting organised.
"Until now, we have struggled to speak with one voice. Not any more. The establishment of a new forum to advocate for the north, which the summit will consider, could help us do that."
Commenting further, Councillor Judith Blake, Leeds Council Leader said: "We want Government commitment to the Trans-Pennine Route Upgrade, which is central to our plans, as part of a sustained investment programme that also includes HS2, East Coast Mainline and Northern Powerhouse Rail. And we will be calling for a meeting with Mr Grayling to discuss ways to work constructively with him and his colleagues to ensure Leeds City Region can play its full part in achieving the Minister's commitment to ensuring that all parts of the UK share in the opportunities of a strong economy."
Transport Secretary, Chris Grayling
Writing for the Yorkshire Post on 22 August 2017, Mr Grayling addresses these comments, stating that he supports the summit and agrees that transport in the north needs to be updated but that the north should take control of this: "Although one of my biggest priorities as Secretary of State is to build the transport links the North needs to thrive, they must be designed and managed by the North itself."
He goes on to state that: "Unprecedented investment is already in place. We are spending £13 billion on northern transport in this Parliament – the largest in government history. We are building HS2 – the first new North-South railway in this country for over a century.
"We're providing better rail journeys through the new northern and TransPennine franchises and Great North Rail Project. We're spending almost £3 billion on road improvements, and upgrading the M1 and M62 into smart motorways. And private funding is transforming major transport hubs like Leeds Bradford, Newcastle and Manchester Airports, and the port of Liverpool."
He argues that by setting up the "Transport for the North and backing the election of metro mayors, [the Government] has given the north of England greater and autonomy and control, and a powerful to articulate the case for new transport projects."
Whatever the outcome of the summit in Leeds, it's clear the future of high-speed rail links in the UK is still uncertain and calls for more discussion.