More trains, more seats, more quality
In the next two years, TransPennine Express (TPE) will deliver a £500 million investment by introducing three new fleets of trains that will completely transform train travel in the North of England and into Scotland. Head of New Trains Robin Davis, explains that for TPE's customers, it will mean more trains, more seats and more quality. So, for £500 million, what do you actually get? The answer, you'll be pleased to hear, is a heck of a lot.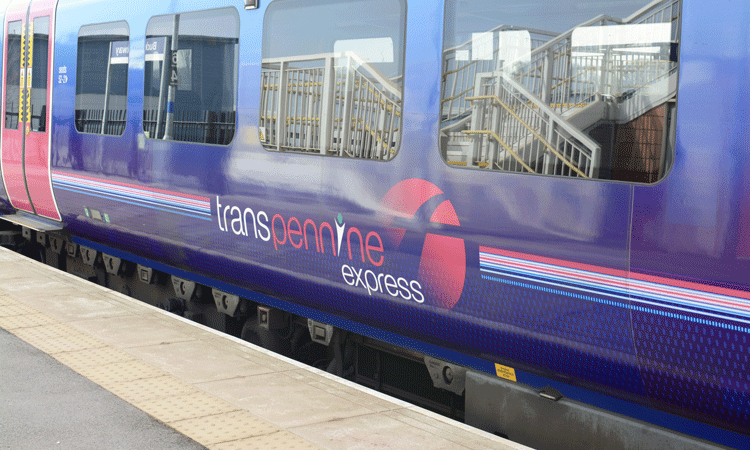 Essentially, the investment will garner forty-four brand new state-of-the-art trains; that's 220 carriages, meaning 13 million extra seats for our customers and an on-board experience that is second to none.
We'll provide further detail shortly, but it's noteworthy to mention that this is on top of the £32 million interior refurbishment of all 51 of our Class 185 fleet of trains. This is now well underway, with a newly upgraded unit re-entering service every week. The quality of the upgrade is special and has been very well received, by both our colleagues and customers. As a result of working with Siemens, Eversholt Rail, and a whole host of suppliers, we have new look seats throughout, including e-leather in First Class, and real practical benefits such as standard plug and USB sockets at every pair of seats – both in Standard and First Class; bigger tables to allow more space for laptops and devices; refreshed toilets; LED lighting throughout; and our free, fast Wi-Fi and on-board entertainment system, 'Exstream'. The refurbishment programme is phased meaning that more upgrades will soon be fitted, including new information screens.
With regard to our new fleets – the CAF Mk 5a Coaches, powered by Class 68 Locomotives, are the first of our new trains to come into service from 2018. The 13 five-car trains will serve customers on our Liverpool to Scarborough and Middlesbrough routes, being maintained by Alstom at Longsight near Manchester. The coaches will have 287 seats (257 Standard, 30 First Class), which means 106 extra seats compared to a Class 185 train. They'll include everything that the refurbished 185s enjoy, plus a galley kitchen to provide a much-improved catering facility for our customers. The coaches will have four toilets, including one universal access toilet, and storage space for up to four bicycles or large luggage.
Financed by Beacon Rail Leasing, the coaches are being constructed in Irun and Beasain, Spain. So far, a full set of coach bodyshells have been built and painted, with the interiors including flooring, cables and panelling being fitted. The Driving Trailer equipment is also being fitted. We now have over half of our Class 68 Locomotives on lease from Direct Rail Services currently undergoing a modifi cation process.
Our CAF Class 397 EMUs, financed by Eversholt Rail, will come into service from 2019, replacing our current Class 350 fleet of trains on our Manchester Airport and Liverpool to Glasgow and Edinburgh routes. The 12 five-car trains will have 288 seats each (264 Standard, 24 First Class), which is 82 more per train than the current Class 350 fleet. The trains will have everything our Mk 5A Coaches boast, and will be maintained by Alstom at Longsight and Polmadie, near Glasgow. Construction of the fleet, taking place in Zaragoza and Beasain, Spain, is well underway, with the first bodyshell now built and painted, and the main part of the driver's cab attached. The remaining four bodyshells of the unit have now also been built and are currently being painted.
The final new fleet to come into service is our Hitachi Rail Europe Class 802/2 Bi-modes, which customers will start to see from 2019. The trains, financed by Angel Trains, will serve our Liverpool to Edinburgh via Newcastle, and Manchester Airport to Newcastle routes. Featuring 342 seats (318 Standard, 24 First Class), each train will have 161 extra seats compared to our Class 185s. In addition to all features of the CAF and refurbished 185 fleets, the 802s will have five toilets, including a universal access toilet, storage space for up to four bicycles or large luggage, and a dedicated First Class carriage with galley kitchen. The trains will be maintained by Hitachi Rail Europe in Doncaster and Craigentinny, near Edinburgh. For now, the manufacturing of our first two 802 trains is taking place in the Hitachi Kasado factory in Kudamatsu, south of Hiroshima. Construction of the first bodyshell has begun and we are expecting completion in the first part of 2018.
By the end of 2019, when all 44 brand-new five-car trains have been introduced, TPE will be operating a fleet that provides an 80 per cent uplift in capacity at the busiest times of day. That equates to roughly 20,000 extra seats at peak times, as part of the 13 million more seats per year. We'll be delivering the rail service that the north deserves, with more services, an expanded seven-day timetable and new routes, including connecting Liverpool with Glasgow and Edinburgh for the first time. Our on-board experience will be second to none, including free Wi-Fi and on-board entertainment, a high-quality catering offer, and generally a look and feel of something special. To achieve this, we're not only entering into contracts with large companies, but also focusing on building relationships and working with local suppliers from across our network. In this way we are ensuring that we make the most of all the north has to offer in terms of expertise and quality, thus helping us truly deliver our vision of 'taking the North further'.

Robin Davis is Head of New Trains at TransPennine Express (TPE) leading the delivery of a complex mix of four new train fleets. Robin is a career railway professional of over 28 years, joining British Rail as an Operations Management trainee. Robin has worked in high-speed rail operations, culminating in leading the Operations team for the InterCity East Coast franchise for GNER and National Express East Coast. During this time, Robin led the project management of the service introduction of (ex) Eurostar 'White Rose' trains for GNER and getting a star role for its trains in the worldwide film franchise of Harry Potter. Prior to joining TPE 13 months ago, Robin was a lead part of the InterCity Express Programme (IEP) for East Coast and Great Western Railway for seven years. Robin has a degree in Transport Management and is a Fellow of the Institution of Railway Operators.