In mobile we trust: The importance of investing to create a better user experience
With UK rail passengers demanding an easier, more seamless travel experience, Steve Wakeland, CEO of ITSO writes that the rail industry must move towards smart, ticketless solutions, such as mobile ticketing, to satisfy today's modern passenger.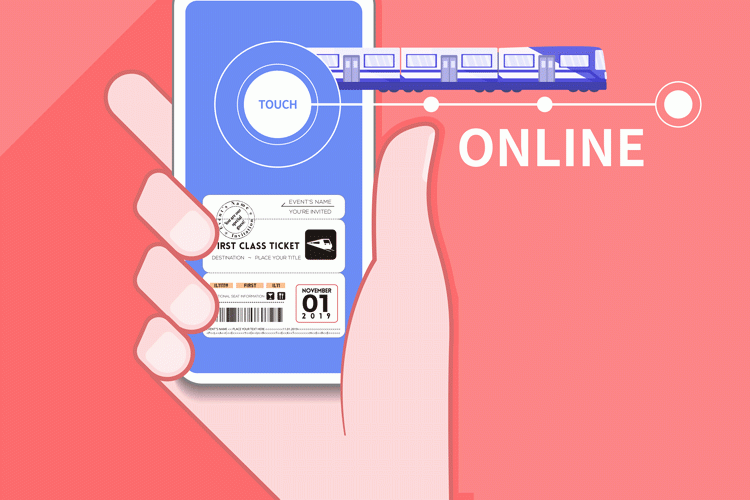 Over the years, technology has become central to almost every aspect of our daily lives. Due to constantly developing technologies, there is a widespread expectation for everything to be available at our fingertips. Today the smartphone is no longer merely a means of communication, it has become our most essential tool; our main source of information, our diary, alarm clock and our wallet.
The constant development of new apps, features and functionalities means there is now an expectation for industries outside of mobile to keep up with the latest smartphone technology. The retail industry, for example, has firmly established itself in the digital realm with most well-known retailers creating mobile-compatible websites and apps that allow customers to look up product information and purchase products effortlessly with a touch of the finger. We are also now able to pay for products and services in many shops and restaurants by simply tapping our phone on a card reader.
Smart ticketing for easy journeys
Passengers on the UK's expanding rail network now have the very same expectations. With passenger journeys increasing from around 340 million to 440 million per quarter between 2011 and 2018, UK rail users want an easier, more seamless experience, and that starts with ticketing.
Rail users want to be able to plan journeys, buy tickets and access public transport all from their mobile phones – just as they do for every other aspect of daily life. Over the past five years, ticket purchasing methods have changed. Online ticket purchases have risen from 18 per cent to 30 per cent, reflecting the increasing role technology has in the rail industry. However, just being able to buy tickets online is no longer enough. The modern-day commuter wants to be able to download a digital ticket and access the train by simply tapping their phone on the barrier. Mobile ticketing is all about ease, saving time and providing passengers with a seamless travel experience – the smartphone will become both the ticket machine and the ticket, meaning less time is wasted queuing and passengers only need to carry one object, their mobile device.
But it's not only about changing expectations. For rail operators, the advantages of investing in mobile ticketing solutions are clear. Having an infrastructure already in place that is compatible with mobile technology, such as one that uses the ITSO standard, will enable the implementation of trusted, secure and interoperable ticketing systems. Compatible infrastructure will also enable rail operators to deliver a mobile ticketing scheme that enhances the passenger experience, while supporting smarter business operations: operators will benefit from access to valuable data insight and reductions in ticket issuance and cash handling costs.
Transaction and data safety
Security is a primary concern for passengers when using open networks on their mobile handset and this is one of the chief barriers to wider adoption of mobile ticketing by the rail industry. Transaction and data safety is extremely important when it comes to purchasing anything digitally, including tickets. It is therefore vital that rail operators inform their passengers that purchasing and using mobile tickets is just as safe as using cash or smart tickets and that there is a security ecosystem in place that ensures the safety of transaction data. The message needs to be clear for passengers to accept and adopt this technology.
Keeping pace with change
The provision of smart transport services is a core function of strategic importance for cities and regions in the UK and smart ticketing plays a major role in the creation of multimodal cities. In our ever-increasingly digitalised world, we expect ease and seamlessness in all aspects of our lives, especially travel. Consequently, it has become more and more necessary for the government and operators to invest in the technology that will make integrated services a reality and meet the expectations of the tech-savvy consumer. It is undeniable that to keep up with the needs and desires of today's passengers, and to ensure that passenger numbers on the UK rail network continue to grow, the rail industry will need to move towards smart, ticketless solutions, such as mobile ticketing.
From smart ticketing to reliable timetable information, innovative digital technology plays a key role in improving rail passenger experience. Find out more at Global Railway Review's forthcoming conference, Digital Rail Revolution 2018.