25 years in rail: Reflecting on change and the potential of digital technology
As part of Global Railway Review's 25th anniversary, Libor Lochman, Executive Director at the CER, reflects on industry developments and the huge potential of digital technologies in rail's future.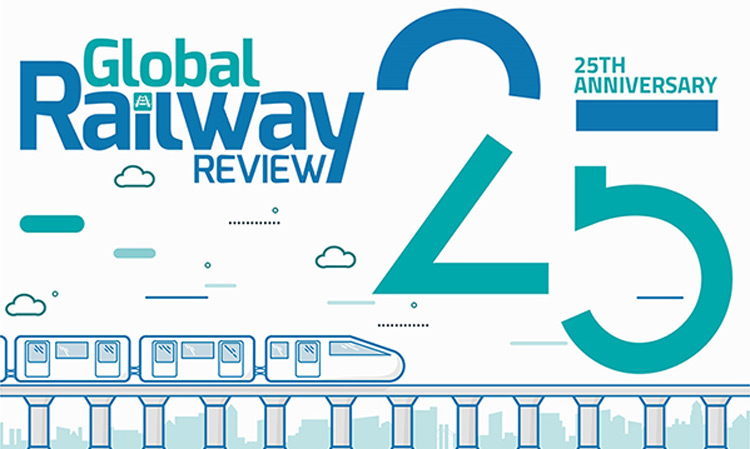 The past 25 years have seen tremendous changes in all aspects of the rail business. European markets are today open to all freight and passenger operators, both on international as well as domestic routes. These markets are now populated by many more rail companies, with an increasing share of the market served by private companies – a development that has helped increase intramodal competitive pressure and the overall quality of rail services.
At the same time, progress has been made in European rail infrastructure: The flagship Trans-European Transport Network policy has required efforts both from the side of the EU and national institutions as well as from the side of the companies. Today, with still much to be done, we can record the first positive signals from the use of corridors, especially in the international rail freight market segment.
Of course, in the next few years we will be busy with the implementation of new technologies in the day-to-day operations of railways: In particular, digital technologies will transform railways' internal processes, railways' services to freight forwarders and passengers as well as the interaction of railways with all other modes of transport.
The potential of digital technologies is in fact huge: Infrastructure management will be more efficient, infrastructure-to-rolling stock as well as rolling stock-to-rolling stock communication will greatly improve, thereby offering additional network capacity, more reliable services, and increased safety and security levels.
Railways will have to be supported – also financially – in the implementation of this technology, while in parallel we look forward to seeing the moment when all European and national institutions will take the necessary bold steps to redress the intermodal playing field as regards fiscal regimes, infrastructure charging, the internalisation of external costs and the rights of both workers and passengers.

"My warmest congratulations to Global Railway Review for its first 25 years and best wishes for another 25 years ahead. Given the enhanced role railways are called to play to ensure a sustainable future for EU mobility, reporting on what is happening in the rail sector is of greater importance every day. This is why all CER members are grateful to Global Railway Review for its efforts."
Libor Lochman has been Executive Director of the CER since 1 January 2012. Libor graduated at the Transport University in Zilina and has a doctorate in electronics from the West-Bohemian University Plzen. He has an extensive background in control-command and signalling systems and has acted as Director of the Railway Test Centre – a facility for testing European rolling stock, infrastructure and signalling components in Prague. Libor joined the Advisory Board of Global Railway Review in January 2013 (then known as European Railway Review).