In-Depth Focus: High-Speed Rail
Although successful high-speed rail services bring a multitude of benefits, various challenges still exist in establishing new networks. However, many believe an optimistic future for high-speed is ahead. This In-Depth Focus explores the success of Italy's open-access operator, how Australia is delivering its Faster Rail initiative, and a status update on high-speed projects around the world.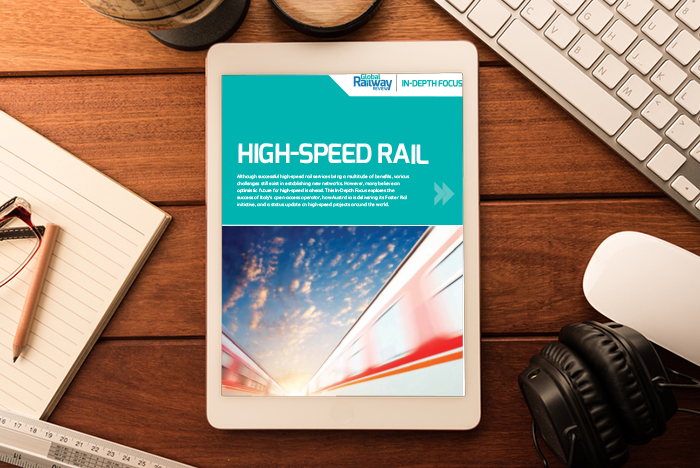 Approaching a tipping point for high-speed rail in 2019
Though it is tempting to see setbacks in the development of high-speed rail around the world, Torkel Patterson – Vice- Chairman of the International High Speed Rail Association (IHRA) – believes we are entering a golden age of high-speed rail.
Italo leads the way in private open-access high-speed services 
Italy's Italo – Europe's first private open-access high-speed operator – entered the market in 2012 with its first services on the Milan–Florence–Rome–Naples route. Following steady growth in passenger numbers and the procurement of a strong fleet of comfortable and efficient rolling stock, Paolo Belforte, Chief Operations Officer, reflects on the operator's entry to market and highlights their success so far.
A plan to deliver faster, more efficient and reliable rail in Australia
Danny Broad, CEO of the Australasian Railway Association (ARA) discusses recent developments in Australia where the re-elected Morrison Government will promote its 'Faster Rail' plan and strategy for East Coast High Speed Rail over the long-term.