Super Premium Rail Steel grades: From heavy-haul to urban transport
voestalpine Schienen's Rainer Hochfellner, Heavy Haul Product Manager, and Lukas Prettner, Rail Product Manager, provide insight of the robustness of Super Premium Rail Steels and their extraordinary performance results.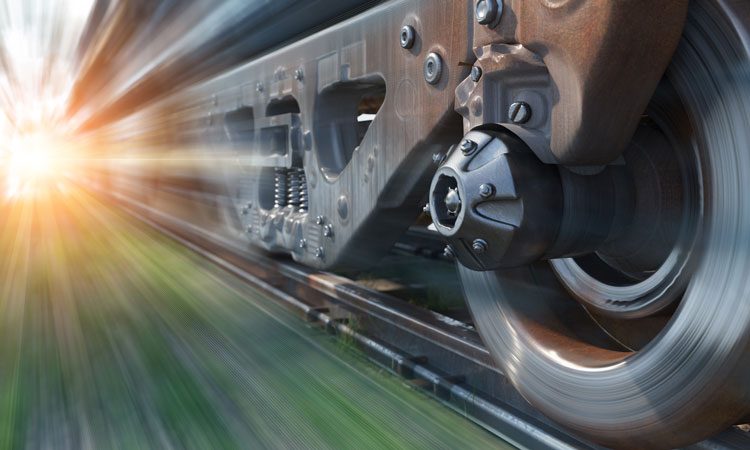 Since its very beginning, the railway system has been driven by a constant need for further development. Heavy-haul railroads have focused long-term on increasing the annual throughput by raising axle loads and increasing train lengths and train frequencies.
Although some demands such as high axle loads and annual tonnages are specific for heavy-haul railroads, others such as very tight curve radii or the need for maintenance technologies are mainly present in urban railways. But both are united in the demand for advanced track components which provide appropriate material resistance for long-service lives and little maintenance needs as the available maintenance windows are getting smaller and smaller.
Based on the knowledge about the positive effect of the hypereutectoid material concept (C > 0.9 per cent) on the performance of rails, a new class of rail steels was commissioned in tracks more than 20 years ago; the so-called Super Premium Rail Steels. Based on this great deal of theoretical and practical experience, the success story of hypereutectoid rail steels has been transferred from heavy-haul application into urban railways.
Heavy-haul
Super Premium Rail Steel grades from voestalpine have been in use in tracks with high operational demands for almost 20 years. First test installations were established in tracks of heavy-haul railways with axle loads of up to 42 to, which were soon followed by standard installations no longer for testing purposes, as the tests immediately showed the great potential of this type of rail steels. The very positive behaviour of Super Premium Rail Steels does not only involve rail wear (as can be seen in Figure 1), but also the formation of corrugation as well as rolling contact fatigue. Since their first successful installations in tracks, voestalpine Schienen has been producing rails of the Super Premium Class under the brand 400 UHC®HSH®, where UHC® stands for 'Ultra High Carbon' and HSH® for the world-famous heat treatment process of voestalpine – Schienen in Austria (HSH® – Head Special Hardened).
The processes for the development of new rail steels with superior properties cover the exact chemical composition of the rail steel, the adjustment and optimisation of the transformation characteristics of the steel and the subsequent production and heat treatment steps.
The brand 400 UHC®HSH® forms a product line of different rail steels. Depending on the respective customer, depending on the very special needs of a certain railway, the best material concept is identified, and a proper solution is offered to the railway undertaking:
400 UHC®HSH® is the classic 'state-of-the-art' solution for freight/heavy-haul environments
400 UHC® CS HSH® is especially developed for allowing customers to benefit from the outstanding Super Premium material concept, with at the same time customised hardness profile
400 UHC® PLUS HSH® is a high-performance upgrade of the worldwide proven rail grade 400 UHC®HSH® featuring an even increased resistance against wear, corrugation and RCF
400 UHC® XR HSH® is the newest generation of voestalpine's Super Premium Rail Steel family, combining the highest resistance against all degradation mechanisms. This rail grade is installed in heavy-haul railroads with extraordinary performance results.
Based on the findings in high axle load environments, installations in mixed traffic lines in Europe have also been realised. Despite the fact that conditions deviate from heavy-haul due to lower axle loads, the high speeds, the high train density and the high-power operation also lead to comparable demands in rail performance. The expected good results have been obtained.
But not only mixed traffic lines benefit from the good operational behaviour, local commuter railways and tramways also choose Super Premium Rail Steels more and more often.
A change of mindset in urban tramway application
While the heavy-haul sector has experienced a constant increase of wear and RCF resistance for rails, especially among Central European tramway operators a so-called 'Easy-to-Maintain' concept has been established, where a build-up-welding process is used to restore the material loss due to lateral wear. This strategy is favouring rail steels with low carbon contents to make sure that Gauge Corner Repair Welding in tight curves will be stable in process without pre-heating. The rail steels R290GHT and 290GHT-CL with an extra low carbon content below 0.5 per cent are following this approach and can be considered as one of the most sold grooved rail products.
The situation has changed, as during the last years a trend toward a 'Put-in-and-Forget' strategy was prevalent. The idea behind that strategy is to apply rail steels with highest possible wear resistance and avoid Gauge Corner Restoration even in tight curves, while maintaining good joint weldability with all usual welding procedures. Reasons for this paradigm shift might be sought in challenging budget situations or the idea that operators wanted to eliminate potential failure sources from Gauge Corner Repair Welding.
With the new 400GHT grooved rail steel, voestalpine perfectly meets the criteria of a 'Put-in-and-Forget' strategy, thereby translating the material concepts from the heavy-haul sector directly into challenging tramway curves. In worldwide track test, the use of 400GHT in tight curves has led to longest track service lives expectancies of all compared steel grades without the need for Gauge Corner Restoration. Besides approving good weldability, it could be proven that corrugation is also significantly reduced, representing a common source of noise and vibration.
Conclusion
From heavy-haul to urban tramways, new Super Premium Rail Steel grades show best performance in all fields of application. Ultimately, the use of these rail steels leads to longest service life and lowest maintenance necessity, the two main criteria for sustainable and economical railway operation.
Biographies

Rainer Hochfellner began his career 20 years ago with the Austrian Federal Railway (ÖBB) in the Technical Service Department. Rainer has a master in material science and after his engagement with ÖBB he was responsible for the Technological and Quality department at Frauenthal Austria which supplies heavy duty springs for the truck industry. In 2013 Rainer returned to the railway industry and is now the Heavy Haul Product Manager for voestalpine Schienen.

Since 2012, Lukas Prettner has been working for voestalpine Schienen in the Technical Customer Service and Product Management section dealing with markets in Europe, Middle East and South East Asia. He is also the responsible Product Manager for rails for worldwide urban traffic systems. He has a MSc degree in Civil Engineering – Environment and Transportation from Graz University of Technology.
Issue
Related topics
Related organisations