How IRIS Certification™ is helping to deliver better quality rail services
Stefan Siegler, Chairman of the International Rail Quality Board (IRQB) explains the consortium's vision and how IRIS Certification™ will help deliver better quality rail services and ultimately improve daily mobility across rail.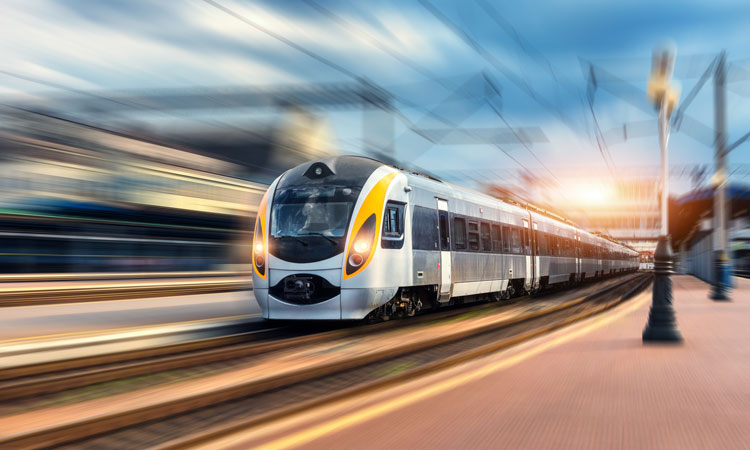 What is the International Rail Quality Board (IRQB) and what is its mission?
The IRQB is a consortium of 21 leading companies from the worldwide rail sector, including operators such as Deutsche Bahn (DB), SNCF, Japan East Railways, system integrators such as Alstom, Hitachi, Siemens and component manufacturers such as Wabtec, Knorr-Bremse and Harting.
The IRQB drives quality in the rail sector worldwide and is convinced that better quality will ultimately improve daily mobility on rail.
The IRQB was established in September 2018, and:
Contributes to enhance the attractiveness and competitiveness of the rail sector globally by striving towards improved product quality
Supports, develops and implements the IRIS Certification™ system throughout the entire rail sector and supply chain globally
Promotes cooperation among all the relevant stakeholders with a view to fostering a culture of quality throughout the rail sector.
Why is it important for the IRQB to have a mix of organisations making up the consortium?
There is no other consortium of association worldwide that embraces all stakeholders of the rail sector. This is fundamentally necessary since the IRQB strives for improving quality in the entire supply chain. There is only one rail supply chain: the international one. All stakeholders of the rail sector must collaborate to ensure high quality passenger experience. Our management system laid down in ISO/TS 22163 is international too, so we need an international steering body with all stakeholder groups. We all share passion for mobility.
What are the latest standards and regulations concerning IRIS certification, and how is this helping rail customers?
IRIS Certification™ is documented in ISO/TS 22163 and the IRIS Certification™ rules 'Version 3'. IRIS Version 3 focuses on an effectively working management system, process and quality performance.
In contrast to all other standards the customer receives a trustworthy certificate with a clear statement of whether or not the certified organisation is able to deliver on time and on quality. This will reduce the need and effort for customer audits, which is a saving on both sides. Additionally, the implementation of IRIS helps the companies themselves to optimise their business processes by clear and customer focused KPIs. This will also improve the performance of those companies who have implemented a management system according to IRIS.
What challenges must be overcome, or changes made, for the IRQB to meet its future goals?
Currently the IRIS Silver level has been introduced and needs to be calibrated. We need to be sharp and focused during the IRIS Audit to deliver trustworthy certification, but not too critical. The next level will be to implement Gold. Today, some rail operators already have a cross-acceptance of audit. As a supplier, if you were to have a quality audit from, for example, DB, there will be no need for a second one from SBB, because SBB would adopt the DB audit results. This cross-acceptance shall be enhanced to the third-party auditors. We must make them 'colleagues close by'.
Related organisations
Related people