In-Depth Focus: Rail Traffic Management Systems
The development of rail traffic management systems are bringing considerable benefits to the railway sector, boosting international freight and passenger transport. Read on to find out how Slovenia and Norway are modernising their networks, an overview of the recent amendment of the CCS TSI, and the challenges related to evolving communication networks.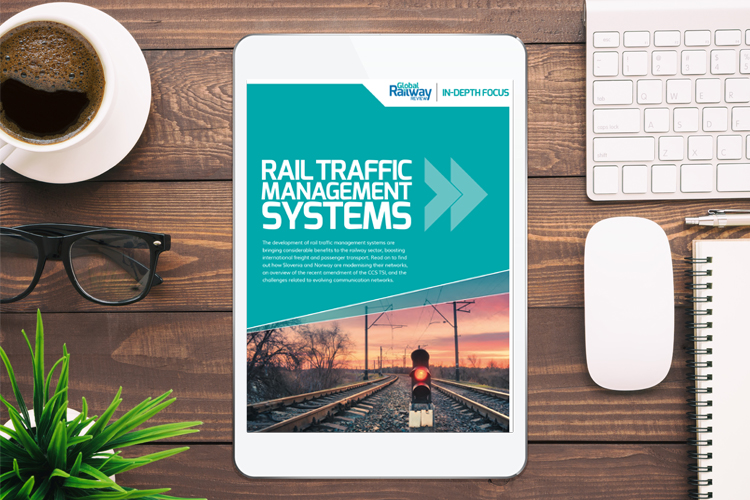 Norway: On track to operate Europe's most modern digitalised railway
It is no secret that Norway's signalling system is in desperate need of revitalisation. For passengers, punctuality is critical, and Norway has recognised the need to renew and digitalise its signalling system. Here, Project Director of System Deliveries for ERTMS at Bane NOR, Eivind Skorstad, explains how Norway's state-owned company responsible for the country's national railway infrastructure has signed with three suppliers and is currently on track to open the first ERTMS line in 2022.
Modernising Slovenia's rail network with effective rail traffic management systems
Franc Klobučar, Assistant Director of SŽ-Infrastruktura, explains how the implementation of ETCS and GSM-R across Slovenia's rail network is driving standards, allowing the creation of a truly interoperable system across not only Slovenia itself, but also with its geographical neighbours.
Challenges and focus areas related to communication networks for ERTMS
Joao Figueiras, rail industry consultant, addresses the challenges that ERTMS presents for communication networks and provides insight on possible focus areas in order to manage the challenges and evolve those networks.
Amendment of the CCS TSI 2019: Opportunities for higher efficiency and better quality from the on-board perspective
In June 2019, the amendment of the Control, Command and Signalling Technical Specifications for Interoperability (CCS TSI) came into force. It includes two important changes with impact on the certification and authorisation of vehicles. In this article, Hartwig Schuster, Certification and Authorisation UNISIG Work Package Leader, explains motivation and background and gives an insight into which contributions of European working groups are considered in the amendment of the regulation, plus describes how the new processes are aligned with the Fourth Railway Package and how much this implies complexity.