Interview Spotlight: Thomas Lorent, Pandrol
Thomas Lorent at Pandrol identifies what the main causes are of rail noise and vibration problems, what can be done to mitigate the nuisance and provides his thoughts on how the industry must move forward to ensure these problems do not get worse in the future.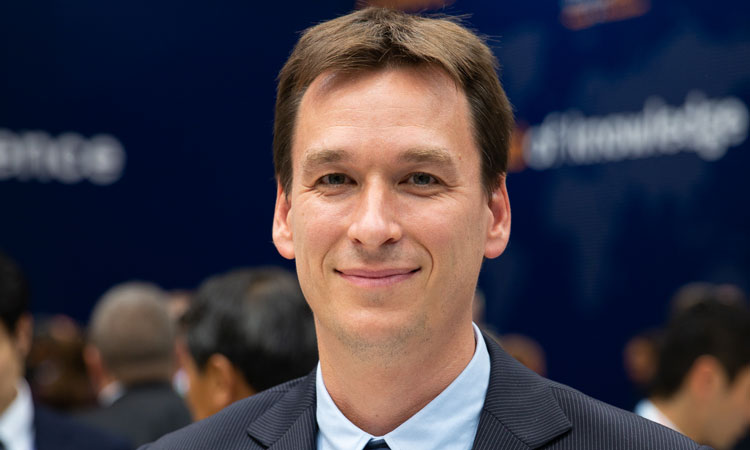 What main noise and vibration problems do mainline, heavy-haul and high-speed customers present to Pandrol for solving?
Trains generate vibrations that travel through the ground and may induce buildings to vibrate, creating structural noise and vibrations that may affect the normal 'living' of the people inside these buildings.
When customers come to us, they are either looking to reduce vibration or for a system to make sure their track remains in good condition – and therefore does not generate too much vibration. Essentially, they want us to use our expertise and products to mitigate the noise and vibration that results from the interaction of the wheels and rail.
Pandrol's Under-Ballast mats (UBMs) and Under Sleeper Pads (USPs) are two of the systems that we regularly supply to customers to help solve these problems all around the world for ballast track. For slabtrack, we have a range of fastening system solutions designed to mitigate noise and vibration, such as the Pandrol QTrack® system for embedded track configuration, and we can also supply a Floating Slab Mat (FSM) solution for sustainable resilience.
In relation to USPs and UBMs, a good example of where the solution brought about real benefit was for Infrabel, Belgium's railway infrastructure company.
They sought a supplier that could provide a set of products to reduce vibration on the Brussels North-South connection. The USPs were installed to reduce vibrations and rail corrugation whilst the UBMs reduced vibration.
The use of UBMs for this purpose has now become common practice not only with Infrabel but also with infrastructure managers at Adif (Spain), REFER (Portugal), Metrolinx (Canada) and PLK (Poland).
Does the severity of rail noise and vibration problems differ between countries and do you have to adapt your products/solutions accordingly?
Yes, it does differ, in fact every country has its own rules and regulations in relation to noise and vibration. For sustainable resilient systems, to enable us to specify the correct UBM or USP we use a calculation tool – the Pandrol Track Elastic Model (TEM) – which allows us to simulate the right stiffness to produce a tailor-made product that will suit the exacting customer requirement.
Do you think the rail sector will suffer from increased noise and vibration problems as the industry aims to transport even more people and cargo in the future?
Yes, and in particular, because our towns and cities are increasingly becoming places where people want to live, as well as work, with a rising number next to rail routes.
New residential developments have sprung up in towns and cities across the world, attracting people to live closer to the transport network that moves them around. At the same time, governments are encouraging greater use of trains, trams and the metro as sustainable transport.
As a result of the increasingly urban population density, this has contributed to a rise in complaints about noise and vibration levels from the rail network – so this will surely continue. In addition, many rail services now run almost 20 hours a day, so there is also an issue in some cities relating to noise at night – again something which will remain a challenge for rail operators.
Good design and maintenance are the key to this as well as effective noise and vibration solutions, such as the ones I have mentioned, being integrated within new and existing rail networks within towns and cities, enabling residents to live peacefully alongside.
In 2008, Thomas Lorent was appointed Technical Manager of CDM Track. CDM Track is now part of Pandrol and Thomas is Head of the Sustainable Resilient Systems product line, which forms part of the solutions Pandrol offers to maximise rail infrastructure safety, availability and lifetime value. He also heads up Pandrol's Transit Steering Group.