UIC, UNIFE and UITP issue joint statement highlighting importance of rail for climate change
The rail and public transport bodies have issued the statement to advocate for the continued support of rail transport as a solution to the climate crisis.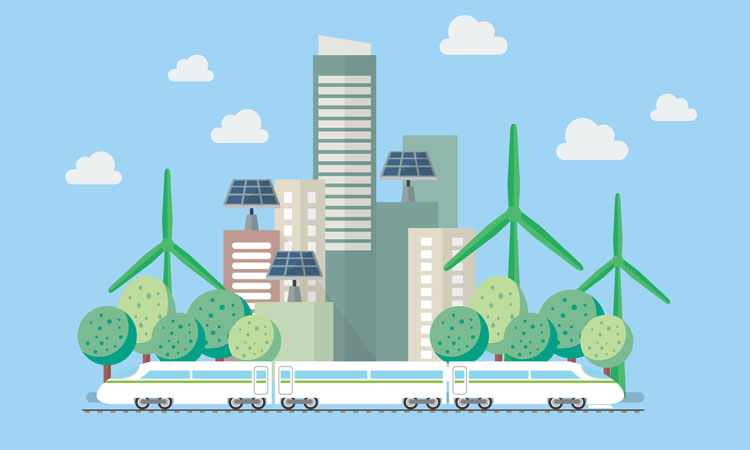 In a bid to continue its advocacy for rail and public transport during the COVID-19 crisis and beyond, the International Union of Railways (UIC) has issued a joint statement with the Association of the European Rail Industry (UNIFE) and the International Association of Public Transport (UITP).
By collaborating to examine the changes brought on by the coronavirus pandemic and to determine the next steps for the sector, the joint statement aimed to give public transport "a central place in the world of tomorrow".
The statement outlined that one of the major ramifications in the world continues to be the rising dangers of pollution and climate change, and urged that climate action is still required by all, despite some of the improvements of air quality seen during the pandemic.
The organisations suggested that rail and public transport are part of the solution, noting that European rail accounts for 7.6 per cent of passenger and 17.6 per cent of freight transport, but only creates 0.5 per cent of its greenhouse gas emissions.
The statement read: "As we collectively rethink sustainable mobility, it is essential that transportation is not synonymous with individual vehicles. In order to do so, the public must understand rail's value to urban life. Due to its higher capacity, its utilisation can make cities less congested and less polluted, while maintaining a multimodal system that adequately and equally serves metropolises, conurbations and the surrounding regions."
"The COVID-19 crisis will not go on forever. We will once again be able to safely meet, to talk to each other face-to-face, and to share a bus, metro and train ride. However, we will need the support of the European Union (EU) and its member states. Public transport and the rail supply industry commends the European Commission's (EC) new 'Next Generation EU' and 2021-2027 Multiannual Financial Framework proposals, as well as their recent assessment of 'the European Green Deal as the EU's recovery strategy' that requires 'a boost for rail travel and clean mobility in our cities and regions' to achieve climate neutrality," it continued.
Drawing to a close, the statement emphasised the significant role that rail will play in the future, and how industry stakeholders must focus on delivering on developments in order to make the most impact: "2021 will be the European Year of Rail, but it must also celebrate sustainable mobility and public transportation. Today, we must maintain investment in new infrastructure projects, new rolling stock, and – above all – research. Our services have stood the test of this crisis, and we will continue to serve as needed. We are committed to building a new mobility paradigm for Europe's sustainable future."