Face coverings now mandatory when travelling by train in England
As of 15 June 2020, passengers travelling on trains across England are now required to wear face coverings in an effort to prevent the spread of COVID-19.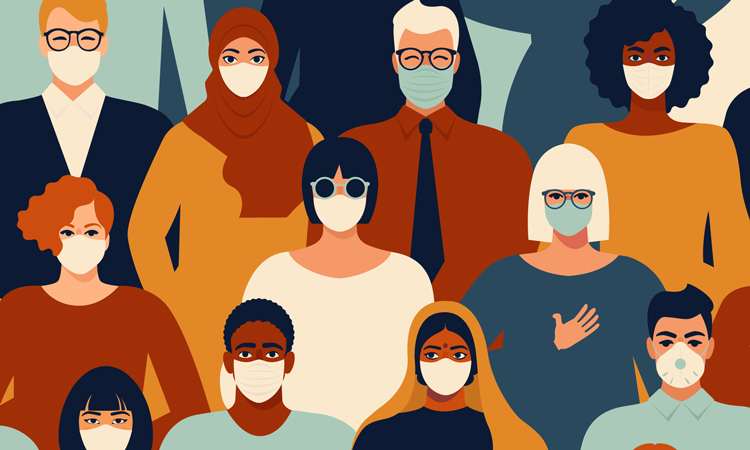 As of 15 June 2020, it is now a requirement in England for passengers travelling on trains to wear face coverings as part of the UK government's efforts to limit the spread of COVID-19 as lockdowns and restrictions begin to gradually ease.
Main train stations have been equipped with face covering vending machines, hand sanitiser stations and new signage to make sure all passengers making essential journeys can travel safely.
Government guidance is to only travel by train if you absolutely have to – and if you do, wear a face covering, avoid peak times if possible and maintain a two-metre distance from other passengers.
Rather than protecting the wearer, evidence suggests that face coverings can protect other people from someone who may be infected.
Passenger Director for Network Rail's North West & Central region, Jake Kelly, said: "I'd like to thank all of our passengers for doing their bit and avoiding train travel during the COVID-19 pandemic. Moving past COVID-19 requires a national team effort. Each of us must do our bit. That includes wearing face coverings and staying two metres apart from other passengers and station staff if at all possible. As we enter this new phase, it is perhaps more important than ever for each of us to be safe, be patient and be kind. There may be medical or other reasons why people can't wear a face covering. In that case, our staff will be reasonable and kind. Our priority is simply to keep passengers and staff safe."
Many of Network Rail's managed stations have implemented a variety of safety measures for passengers who do need to travel, including: 
Floor markings throughout to help with social distancing and signage to help passengers navigate safely
Queuing and one-way systems to ensure social distancing measures can be upheld
Vending machines selling face masks
Hand sanitiser stations and wash basins for passengers

Increased staffing levels to oversee safe travel for passengers.
Mike Gallop, Network Rail's Western Director, said: "We have been working non-stop to put a huge number of measures in place to keep you safe when you travel through our stations, and face coverings now form a vital part of that. You'll notice our stations will look a bit different, and our staff may have their faces covered, but this is all to make sure your journey run as smoothly and safely as possible. But remember, only travel if you have to."
Mustaq Haji, London Paddington's Station Manager, said: "As well as all the physical changes passengers will notice, we've intensified our cleaning regimes and employed more dedicated cleaning staff, with specific COVID 19 response training, to ensure deep cleans can be carried out during the day as well at night. Every day all touchpoints including handrails, mobility buggies, toilets and much more are regularly sprayed with an advanced cleaning treatment well-known for its efficacy in disinfecting highly trafficked areas.
Robert Nisbet, Director of Nations and Regions at the Rail Delivery Group, said: "Rail companies have been working closely with government to get the country moving with more services, including some longer trains where possible, while encouraging people to travel by train only if they need to and at quieter times as social distancing guidelines mean space is limited. Wearing face coverings on trains and at stations will help protect others and ensure those who need to travel can do so safely, which is why we're reminding people of the rules with posters at stations and announcements by essential workers."