Irish Rail awards contract for development of an advanced traffic management system
Irish Rail has awarded Indra a contract worth €32 million to develop an advanced traffic management system for its new national train control centre.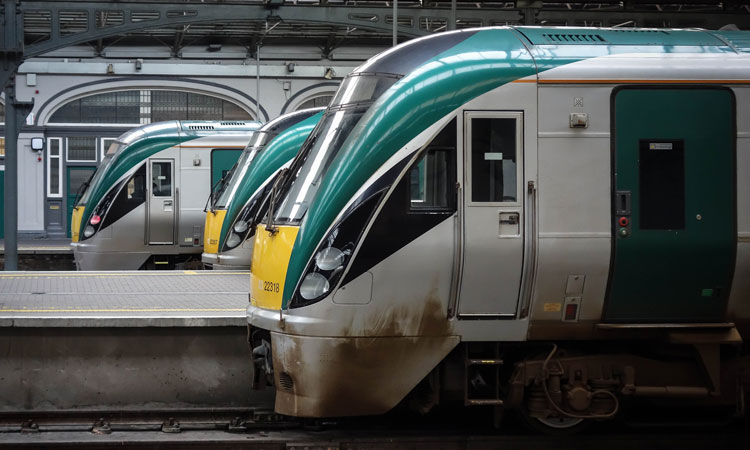 Indra has been awarded a contract for €32 million by Irish Rail, the operator of the Irish rail system, to develop a new train control centre in Dublin with the capacity to manage the 2,400km network that transported 50.3 million passengers in 2019.
The contract, was awarded after an international public tender in competition. It includes the design, supply, installation and commissioning of a fully integrated rail traffic management system (TMS) and control equipment, as well as its maintenance for 15 years, with the possibility of extending it to 20 years. It also includes training facilities, such as a signalling simulator, as well as providing a backup control centre in a secondary location.
Indra will equip the new rail control centre with an integrated and highly automated control system, based on its Mova Traffic line of solutions. Among other advantages, this advanced technology will enable management tasks to be centralised, providing more efficiency and safety while improving passenger service and information, incident resolution procedures and maintenance. The new centre will replace the existing one, also located in Dublin, which has different disaggregated control systems. The new centre will have the capacity to control the majority of signalling systems on the network and those that may be installed in future projects.
The solution will integrate regulation systems, an automatic router, communications, network management, a control panel and remote monitoring. Train circulation will be optimised, reducing potential conflicts and errors by providing operators with a single holistic interface and making information easily accessible to all stakeholders. Access to the railway for maintenance work and incident control will improve, enabling fast and efficient resolutions.
Indra Mova Traffic's rail traffic management solution is prepared to incorporate digital big data, artificial intelligence (AI) and the IoT. These technologies make it possible to adapt transportation to actual demand, improve the passenger experience, facilitate maintenance, and more intelligent, safe, sustainable, efficient, collaborative and open mobility.
Related organisations
Related regions