Spain's first private high-speed operator welcomes new CEO
Fabrizio Favara joins ILSA as its CEO and will form the private high-speed train operator's senior management together with its General Manager, Victor Bañares.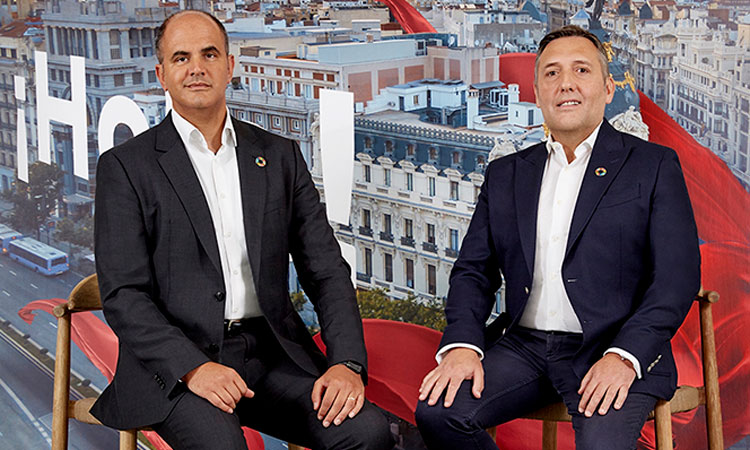 Left to right: Fabrizio Favara, ILSA's CEO and Victor Bañares, ILSA's co-founder and General Manager
ILSA, the first private high-speed operator in Spain, has appointed Fabrizio Favara as CEO.
ILSA, chaired by Carlos Bertomeu and owned by Trenitalia and Air Nostrum's partners, will commence operations in 2022 on most of Spain's high-speed routes, connecting Madrid, Barcelona, Seville, Malaga, Cordoba, Valencia, Alicante and Zaragoza, under its customer-facing brand. Its value proposition will revolve around innovation and it will have a fleet of 23 new state-of-the-art trains, built by Hitachi Rail and Bombardier, and representing an investment of almost €800 million .
Fabrizio began his professional career at the consulting firm Accenture, and in 2002 he joined the strategy department of the Ferrovie dello Stato Group. In 2008 he moved on to executive duties in the same department and in 2016 was appointed the company's Senior Vice President of Strategy, Planning, Sustainability and Innovation.
Until he left Trenitalia in July 2020, Fabrizio combined this position with executive roles and with his presence on the boards of different companies of the group, both in Italy, such as Mercitalia Rail and Mercitalia Intermodal, and in Germany and the Netherlands, including Netinera Deutschland and the Dutch Qbuzz, both passenger transport companies.
For his part, Víctor Bañares is an executive with extensive experience in the air and rail mobility sector. In the airline industry he has been a member of the steering committee of Air Europa and co-founder of Vueling airline. In 2007 he made the leap into the railway sector, where he led Renfe's commercial transformation in implementation of the main high-speed lines, including the launch of the Madrid to Barcelona AVE. In 2015, experience in both sectors led him to set up ILSA – the operator that won the tender called by ADIF in November 2019, thus becoming the first private Spanish high-speed company – together with Air Nostrum.