Amtrak restores 12 long-distance routes to daily service
As part of its COVID-19 recovery efforts, Amtrak is to restore daily service for 12 long-distance routes from May 2021, following pandemic-related schedule reductions in 2020.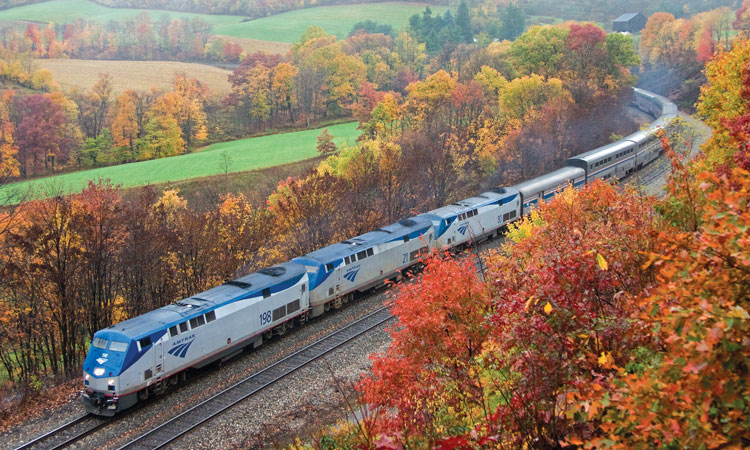 Credit: Amtrak/Emily Moser
As part of its COVID-19 recovery efforts, Amtrak has announced full restoration of daily service for 12 long-distance routes. Providing customers significantly more departures for the upcoming summer travel season, the new schedule has been updated on all Amtrak reservation systems, including Amtrak.com and the Amtrak app.
Due to COVID-19 relief funding, Amtrak will sustain and restore operations and recall the more than 1,200 furloughed employees through the remainder of FY21 and into FY22. The funding is pending President Biden's signature on the final bill.
Amtrak's CEO, Bill Flynn, said: "Offering daily long-distance service represents a vital step in our road to recovery. Recognising the immense value of our employees, we'd like to thank Congress for enabling service restoration and helping us recall furloughed employees."
The daily schedules will commence in May 2021 and be grouped into three phases:
The schedule restoration is a critical part of Amtrak's strategy for investing in long-distance service. Other components include:
The debut of the new Viewliner II sleeping cars on the Silver Service, the first addition to the Amtrak sleeper fleet in over two decades
Upgraded bedding, towels and linens in private rooms aboard the Auto Train, with additional routes rolling out starting in summer
Fully-refreshed Amfleet II cars for Coach class routes along East Coast, including new seating cushions, carpets, curtains and LED reading lights
Multi-year interior refresh programme for Superliner and Viewliner I equipment – including new seating cushions, carpet and curtains – beginning to enter service this summer
New Amtrak ALC-42 diesel-electric locomotives with higher performance and lower emissions will begin to replace the current long-distance engine fleet this year
Improved lounge experience for all private room customers – including the debut of the Metropolitan Lounge in the Moynihan Train Hall at New York Penn Station
Enhancements to the Auto Train customer experience.