UK government calls for action plan following Class 800 train cracking and subsequent disruption
The UK Rail Minister has requested a comprehensive plan from Hitachi to identify the extent of cracking found on some Class 800 Series trains, and has asked the rail industry to urgently set out a strategy to resolve prolonged passenger and network disruption.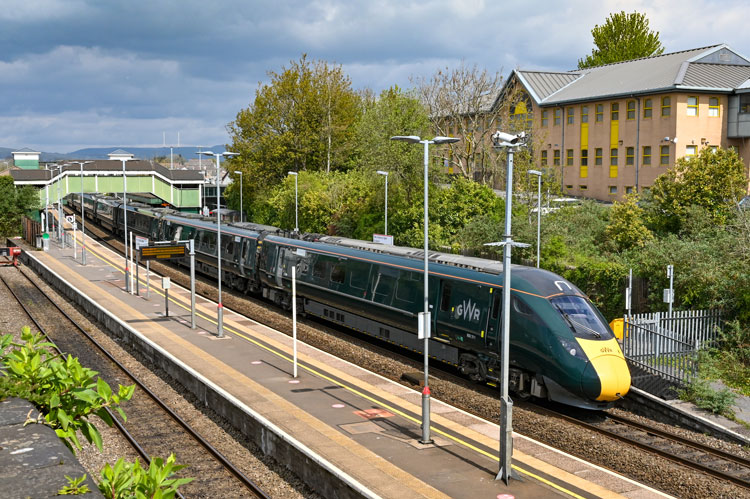 It was announced on 8 May 2021 that, following maintenance checks on the Hitachi Class 800 Series trains in the UK, cracks were identified on part of the chassis of some trains, resulting in the vast majority of Great Western Railway (GWR) and a significant number of London North Eastern Railway (LNER) and TransPennine Express (TPE) trains to be taken out of service to undergo further inspection.
A spokesperson for Hitachi Rail has said: "Safety is our number one priority and, as a precaution, the decision was taken to halt the entry into service of our intercity fleets pending inspection. We understand the frustration caused, and we would like to apologise for the inconvenience caused to passengers and operators. Having been cleared for service, some trains are now running again across the network. We are working as quickly and safely as possible to investigate the issue across the remainder of the fleets."
To combat the expected continued delays, the UK's Rail Minister, Chris Heaton-Harris, has requested a comprehensive plan from Hitachi to identify the extent of the cracking and whether carriages can still run safely with them. To support this, Hitachi will also be expected to set out a comprehensive inspection regime, guaranteeing that safety is prioritised, building on the work that is already underway.
The independent safety regulator, the Office of Rail and Road (ORR), will be closely involved in overseeing this work, providing confidence to staff and passengers, whilst also helping to ensure that any issues are rapidly resolved.
On 9 May 2021, the Rail Minister said: "I have directed the rail industry to urgently set out a comprehensive plan to ensure that services can safely resume as soon as possible. I expect operators to explore all options for replacement services to help people to complete their journeys, and have asked Hitachi for a safety inspection plan, as well as a longer term repair strategy. Our focus is to ensure that trains are returned to service as quickly as possible, once they are fully approved as safe. Only then can we start to rebuild a reliable and punctual timetable for passengers. I also want to thank passengers for their patience during what could be a significant period of prolonged disruption, likely to continue for some time."
The government has also commissioned Hitachi to present an initial assessment of when they expect problems to be resolved.
On 10 May 2021, both GWR and LNER have announced further cancellations to its routes, and TPE have said that they are now running a normal service but there may be some knock-on impact to some routes.