Proposal aims to improve passengers' access to Rail Ombudsman
The Office of Rail and Road (ORR) proposes a new code of practice, with the intention to reduce the time it takes for commuter complaints to be responded to by the Rail Ombudsman.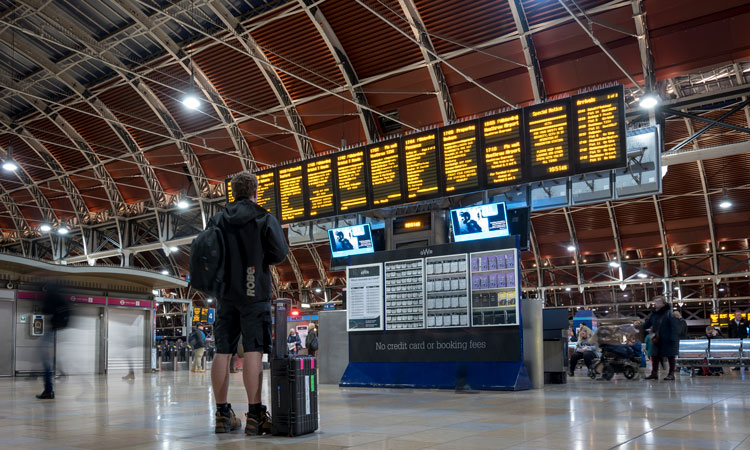 Credit: ORR
Pre-Coronavirus (April 2019 – March 2020), train operators in Great Britain responded to over half a million passenger rail service complaints. However, during 2020-2021, this number of complaints decreased to 133,003 due to the coronavirus pandemic.
The new proposals outline solutions on how to simplify and strengthen ORR's current requirements on complaints handling and passengers' expectations.
The development is intended to incentivise early resolution from train and station operators. Furthermore, the rail regulator is further consulting on allowing passengers quicker access to the Rail Ombudsman, should they be dissatisfied with the outcome of a complaint.
Stephanie Tobyn, Deputy Director for Consumers at ORR said: "Good complaints handling is an essential part of the service that train and station operators provide to their passengers. When things go wrong, it is important that there are effective means for passengers to submit complaints, and for operators to put things right. We want to ensure our requirements keep pace with passengers' expectations – and seeking views on quicker access to alternative dispute resolution is part of that."
As of 2021, passengers must wait 40 working days or in an impasse before they are able to further pursue a complaint to the Ombudsman. ORR is discussing options to potentially halve this timescale to 20 working days.
Digital developments
The ORR's wider consultation package intends to improve customer experience through updating the ways in which complaints can be submitted to train operators e.g. via social media channels and platforms.
ORR is also seeking views on the development of a new suite of performance metrics in order to demonstrate better benchmarking of quality and timeliness in complaints handling.   
The ORR's consultation concludes on Thursday 30 September 2021.