Siemens Mobility to deliver 30 locomotives to Poland's Cargounit
Siemens Mobility will supply 30 Vectron MS locomotives to Cargounit, Poland's largest independent train leasing company, with the first two locomotives expected to be delivered before the end of 2021.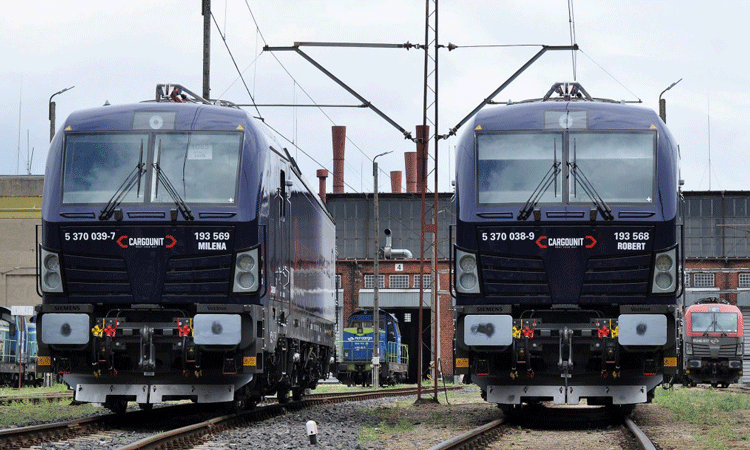 Credit: Siemens Mobility
Cargounit, the largest independent locomotive leasing company in Poland, has ordered up to 30 Vectron MS locomotives from Siemens Mobility. The framework agreement includes the delivery of 10 units by the end of 2023 and an option for 20 additional locomotives by 2024, as well as the maintenance of the vehicles. The first two locomotives will be delivered this year (2021). The locomotives are planned for service in: Poland, Germany, Austria, the Czech Republic, Slovakia, Hungary, Slovenia, Croatia, and Serbia, the Netherlands and optionally Romania and Bulgaria. The leasing company previously ordered six locomotives from Siemens Mobility in 2018 and 2019. Cargounit's Vectron fleet could grow to 36 locomotives by 2024.
"We are especially pleased to have received our largest Vectron MS order from Poland to date. With this order, Cargounit is investing in one of the most modern and, at the same time, most environmentally friendly universal locomotive available on the EU market today," said Albrecht Neumann, CEO Rolling Stock at Siemens Mobility. "Thanks to their modular design, the locomotives offer operators maximum flexibility for sustainable, cross-border transport."
Łukasz Boroń, President of the Management Board of Cargounit commented: "The Cargounit strategy is based on dynamic development through investments in modern electric locomotives. The purchase of Vectron MS locomotives, which are the core of multisystem locomotive fleets operated by leading national and private carriers, fits perfectly into our company's development plans. International transport, especially in the intermodal segment, is the fastest growing segment of the market. The Vectron MS locomotives are a proven and valued platform for multisystem locomotives and are approved by many EU countries. One important aspect when choosing a supplier of multisystem locomotives was the ability to quickly deliver fully homologated locomotives to meet the current needs of our customers."
The ordered multisystem locomotives have a maximum output of 6.4 megawatts and a top speed of 200km/h. They are equipped with the required national train control system, as well as the European Train Control System (ETCS).  
As of September 2021, Siemens Mobility has sold more than 1,114 Vectron locomotives, including 736 Vectron MS units, to 56 customers in 16 countries. The Vectron fleet has so far accumulated more than 490 million km in service. The locomotives based on the Vectron platform are approved for operation in 20 EU countries.