Network Rail releases guide to travelling by train for autistic passengers
A new travel guide has been published by Network Rail so that autistic passengers can feel more confident to travel independently by train.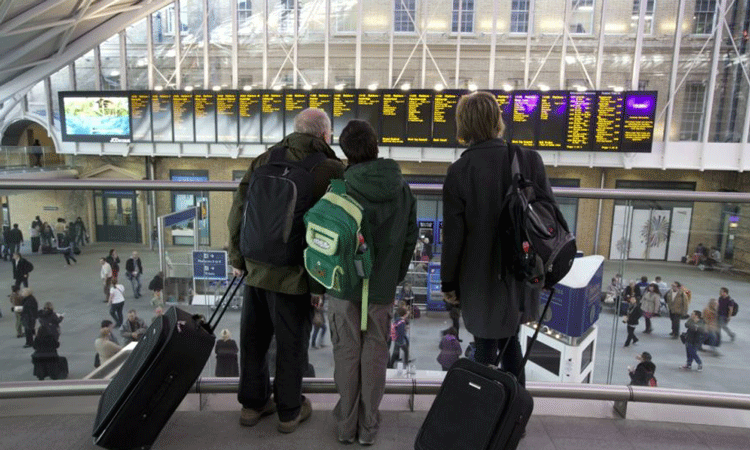 Credit: Network Rail
Network Rail's new travel guide for autistic people has been developed in partnership with the National Autistic Society (NAS), after research was conducted with groups that represent passengers with specific needs, to investigate additional ways the railway could be made more accessible for everyone.
The online guide shows the sights and sounds passengers could expect to experience when using the railway. It covers every stage of a journey, from purchasing tickets, to getting to the right platform, to finding a seat on the train. It has links to examples of sounds that could be heard at a busy station and photographs of everything from common signs, departure boards, and uniformed staff to ask for help. It also offers advice on how to get to a station and what to bring.
"After conversations with the NAS it became clear that we could do more to help prepare autistic people for travelling by train," said Susan Holden, Network Rail's stations Customer Experience Manager. "Stations can be noisy and busy places, and although our staff are very well trained to provide assistance, and to recognise when people may need extra help, we also realise that some people may be put off travelling as they simply don't know what to expect.
"The idea of this guide is that it will take you through every step of a journey, with clear information, pictures and sounds, so you can familiarise yourself before you set off. We've had invaluable input from NAS, and we're confident it should really help anyone who's anxious or unsure about train travel.
"More and more people are returning to the railway as we emerge from the COVID-19 pandemic and we hope this guide is an extra step to helping all our passengers feel safe and comfortable."
Lisa Myers, Head of Operations, Training, Consultancy and Conferences at the NAS, commented: "We are really pleased to support Network Rail to develop this new autism friendly guide.
"Around one in 100 people are autistic and need to travel, like everyone else – whether that's to school, to meet friends or to the shops. But crowds, loud announcements and sudden diversions can be really overwhelming, to the point that some autistic people find it hard to contemplate leaving the house at all.
"This guide could really help autistic passengers, by giving them the opportunity to prepare and know what to expect. But it's also crucial that staff understand autism and how to support autistic passengers through autism-specific training. We're pleased Network Rail has developed this guide and call on train providers to follow their lead to we can work towards making our railways more autism-friendly."
"Our railways are not just a cornerstone of transport across the UK but part of our history and culture and it's important that everyone feels able and confident when navigating them," added Rail Minister, Chris Heaton-Harris. "This initiative is another huge step in the right direction to making our railways more user-friendly and will support the work in our upcoming National Accessibility Strategy – the first ever robust, joined-up, system-wide approach to accessibility – set out in our Williams-Shapps plan for rail."