Network Rail achieves ETCS testing on rolling stock as part of digital railway programme
Network Rail's train testing centre successfully completed dynamic testing of the ETCS on rolling stock last month.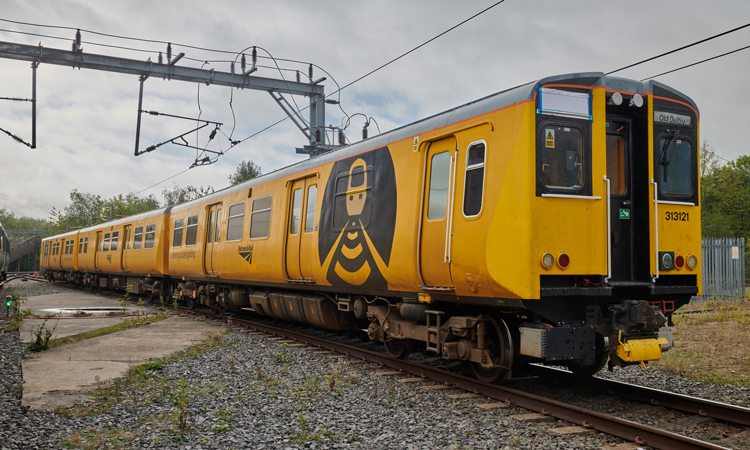 Credit: Alstom
Network Rail's purpose-built Rail Innovation and Development Centre (RIDC) reached the major milestone on the East Coast Digital Programme in November, completing dynamic testing of the Alstom-installed European Train Control System (ETCS) on rolling stock. The test was controlled from the ETCS National Integration Facility (ENIF).
The RIDC test site at Melton is owned and operated by Network Rail and is purpose-built to dynamically test rolling stock, on-track plant and machines, infrastructure, and equipment.
The facility is designed to support high and low speed testing of vehicles and infrastructure. It has two separate test tracks, including a high-speed test facility between Melton junction and Edwalton. The system can be configured to support 125mph and 90mph testing and is capable of supporting testing of ETCS System Requirements Specification onboard software versions 3.4.0. and 3.6.0. (or Baseline 3 Maintenance Release 1 and Baseline 3 Maintenance Release 2).
ETCS is the core signalling and train control component of the European Rail Traffic Management System (ERTMS). It is a key element of the East Coast Digital Programme between King's Cross and Stoke Tunnel, south of Grantham. This stretch of railway will be the first to migrate to ETCS operations to create a more capable, reliable and flexible East Coast Main Line that works better for passengers and users. ETCS continuously calculates a safe maximum speed for each train with cab signalling providing continuous communication and speed supervision, with physical lineside signals being replaced by in-cab signalling.
Working with Network Rail, Alstom successfully tested 3.4.0 software, which provides a technologically advanced ETCS baseline system. The system is also interoperable, enabling testing of products by different on-board ETCS manufacturers.
"This test track is the most advanced ETCS dynamic test facility in the UK and is a key building block for deployment of ETCS rolling stock on to the network," commented Toufic Machnouk, Network Rail's Director, Industry Partnership Digital.
"Successful completion of this dynamic testing exercise is a major step in getting the site ready for the industry to commence the First in Class testing of ETCS on board systems.
"This is the first site of its kind in the UK and achieving this milestone is testament to the dedication and tenacity of the project team. The focus now turns to getting the system entered into service and ready to receive trains in early 2022."
Jason Baldock, Managing Director, Alstom, Digital and Integrated Solutions, added: "Dynamic testing at the RIDC test facility proves the UK rail industry is up to the challenge of providing the skills, capacity and capability to deliver the digital railway. It has been a complex challenge, but we have learned invaluable lessons for future ETCS deployments."