Unique programme launched by HS2 to develop digital solutions
The fourth Innovation Accelerator programme seeks to offer the company fresh thinking on three aspects of Britain's new high-speed rail network: supply chain management, risk management and decision making.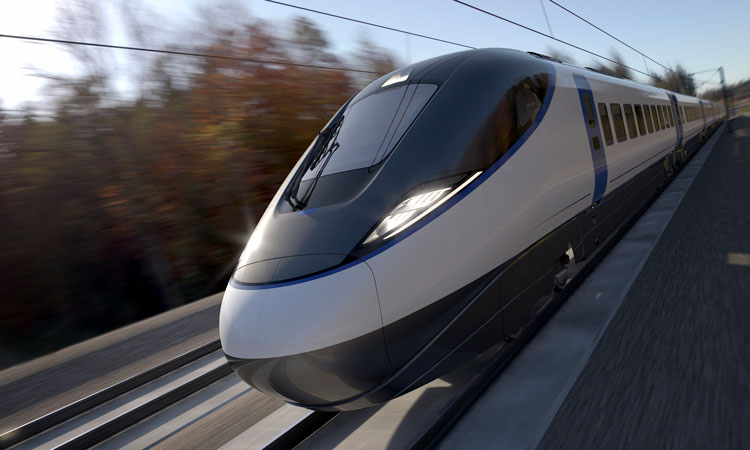 Credit: HS2 Ltd
High Speed 2 (HS2) Ltd has launched its fourth Innovation Accelerator programme, this will offer the company unique thinking on three aspects of the delivery of Britain's new high speed rail network. Working with Collected Places Catapult, HS2 Ltd is seeking five innovative SMEs to develop digital solutions to supply chain management, risk management and decision making as well as information exchange and insights
"Fourteen SMEs who graduated from HS2's first three Accelerator programmes have since attracted over £50 million in commercial trials, investments and grants following their four-month stint honing their products," Jonathan Kelly, Innovation Manager for HS2 Ltd, said. "We are looking to build on this success with the Accelerator's fourth cohort providing unique solutions to the challenges of information sharing across this vast project."
At the end of four months working inside HS2's Accelerator, the firms will present their innovations to the project's tier one suppliers, as well as investors and wider industry, to take forward for further development and potential deployment to deliver the railway.
HS2 is one of the largest and most complex infrastructure projects ever undertaken in the United Kingdom. It requires a bespoke delivery organisation to execute the planning, design and integration of the component parts of the new high-speed railway. HS2 Ltd is responsible for procuring and bringing together a supply chain of designers and contractors to deliver billions of pounds worth of contracts, acquiring an unprecedented volume of land and property, in line with the Compensation Code, to build, maintain and operate the railway. The company must demonstrate compliance with the requisite technical, safety and environmental standards at all times.