Investment of €13.6 billion to help DB modernise the network and stations
DB are planning to modernise German rail stations throughout 2022 by utilising a record investment sum of €13.6 billion.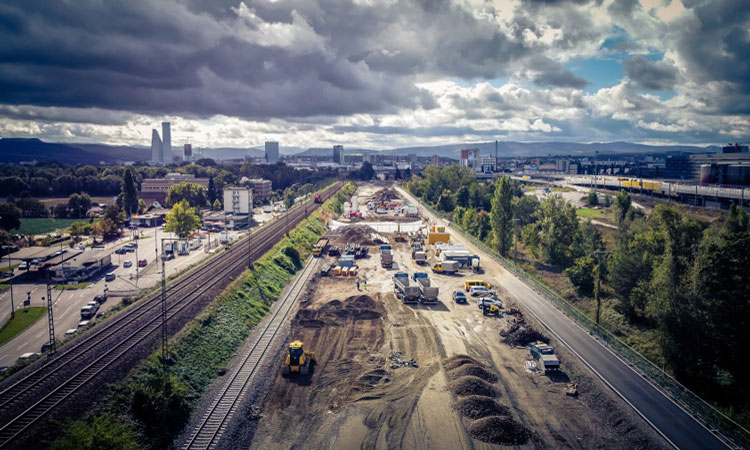 Credit: DB AG/Jürgen Schmidt
Deutsche Bahn (DB) is continuing its New Network for Germany investment programme. Throughout 2022, €13.6 billion is to be invested into the rail infrastructure from DB, the federal government and the states, a record sum that is around €900 million more than the previous year. DB is modernising and renewing around 1,800 kilometres of track, 2,000 points, 140 bridges and 800 stations. With this programme, the company wants to create more capacity in the rail network and make the existing infrastructure more efficient.
"We are building more than ever before and we can only achieve this with a strong team, with motivated and committed employees. To this end, we are hiring 4,800 additional engineers and specialists for expansion and maintenance this year alone." Ronald Pofalla, Board Member for Infrastructure at DB, said. "Every euro spent on rail is a euro spent on climate protection"
This year's investment offensive has two major focal points. Firstly, DB is creating more space on the rails. The expansion and new construction of important infrastructure projects are continuing at a high level. As a major milestone, the approximately 60-kilometre-long Wendlingen-Ulm high-speed line will go into operation as planned at the end of 2022. It is an important step on the way to putting Stuttgart 21 into operation and will shorten travel times between Stuttgart and Ulm by around 15 minutes.
On the other hand, the investment also allows DB to continue with its digitisation projects. The focus is on the work on the digital node in Stuttgart and the Scandinavian-Mediterranean corridor from Hamburg via Erfurt and Munich to the Austrian border near Kufstein. At the same time, the expansion with the European Train Control System (ETCS), the most modern control and safety system with European standards, continues. In the summer, the first digital interlocking to control trains on a high-speed line will go into operation in Donauwörth. 
In addition to the major future projects, DB continues to ensure that the existing network is kept fit. The company relies on small and medium-sized measures to make the rails strong and less prone to failure. The installation of additional points and the use of temporary bridges should ensure that the train traffic runs reliably even during construction work. Projects to adjust route speeds add another buffer to the timetable and improve punctuality.