GTR report apprentice boost driven by women and BME recruits
The number of apprentices recruited by GTR has exceeded targets by 20 per cent, with women comprising more than a third whilst 27 per cent identified as BME.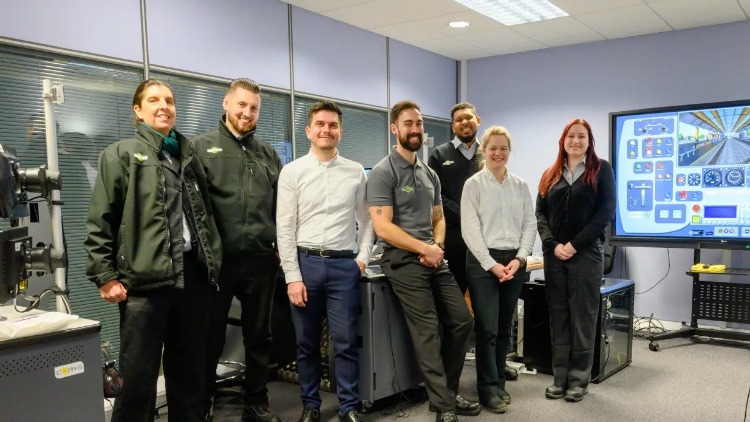 Credit: GTR
The number of apprentices recruited by rail firms Southern, Thameslink and Great Northern in 2021 exceeded its target of 200 by almost 20 per cent. In the past year, Govia Thameslink Railway (GTR) has provided new career opportunities for 239 people, aged from 16 to over 61.
The rail operator says the 31–40-year-old age group has played a considerable role in this uptake, accounting for almost 40 per cent of the total number of apprentices from 2017 to 2021. On top of this, the employer has been successful once again in its commitment to attract a greater number of female and Black, Asian Minority Ethnic (BME) applicants. More than a third of new recruits this year were women (34 per cent) whilst 27 per cent identified as BME.
The rail operator's apprenticeship programme is open to people of all ages and backgrounds. Parent company GTR is seeking to reach as diverse a range of potential applicants as possible to support the creation of a more inclusive industry. To support this the firm is collaborating with partners including Not Going To Uni, Socially Recruited, RMP Enterprise, The Association for BME Engineers and Springpod to attract interest from around the country to work across the Southern, Thameslink and Great Northern routes.
 "Working in rail provides an opportunity for people of all ages to invigorate their careers in an industry which provides first class training and long-term job prospects," David Jackson, Apprenticeship Specialist at Govia Thameslink Railway, said. "As passenger numbers increase and the country starts to get back on track, we are delighted to be able to offer even more fantastic apprenticeship opportunities to work in the rail industry."
The rail operator is aiming to increase the number of apprenticeships on offer this year, with programmes available across departments, including engineering, customer services, train driving and administration.
Related topics
Related people