Metro Trains Melbourne switches to energy-efficient train lighting
Metro is switching to more sustainable, energy-efficient LEDs on its X'Trapolis and Siemens Nexas fleets.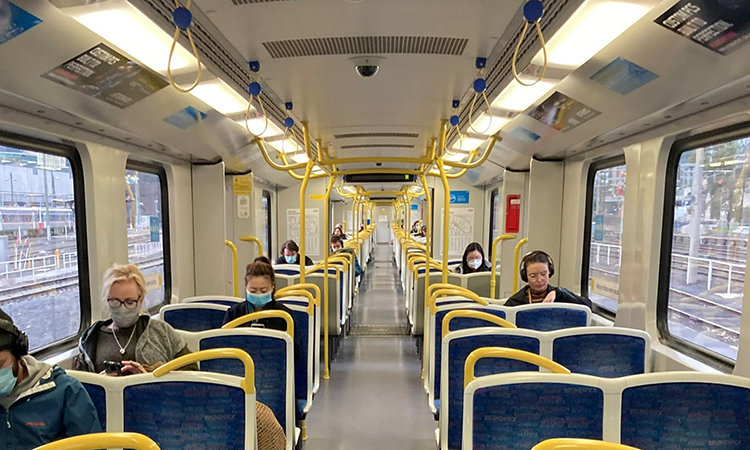 Credit: Metro Trains Melbourne
Metro Trains Melbourne is supporting a more sustainable network by switching out saloon lighting systems on its X'Trapolis and Siemens Nexas fleets to more modern and energy-efficient LEDs. The major lighting refit project will help Metro become a more sustainable train operator by reducing power usage across the network.
The change is estimated to save up to 40 per cent of average lighting power per train, enough to service 377 houses for a day. Beyond the sustainability benefits, the project will also improve the experience for passengers by increasing light levels on trains.
"The sustainability of our network is a key priority for Metro, and this project is part of a broader plan to become a more energy efficient operator," Raymond O'Flaherty, CEO of Metro, said. "These lighting upgrades will help us drive down power usage and improve the experience for passengers by providing brighter carriages for their journey."
The upgrade comes after recent lighting improvements for the older Comeng fleet, and a successful LED trial on a small number of newer X'Trapolis 100 and Siemens Nexas trains. LEDs not only save power, but they also have much longer lifespans than standard fluorescent lights. The lifespan of an average LED light can be between six and 12 years, about five times longer than a fluorescent light bulb. Metro will upgrade 124 trains by the end of this year, with a further 158 trains to be considered for the upgrade over the next two years.