MÁV-START fleet to be expanded with 115 new electric locomotives
MÁV-START has completed the public procurement procedure for 90 dual voltage and 25 triple voltage electric locomotives.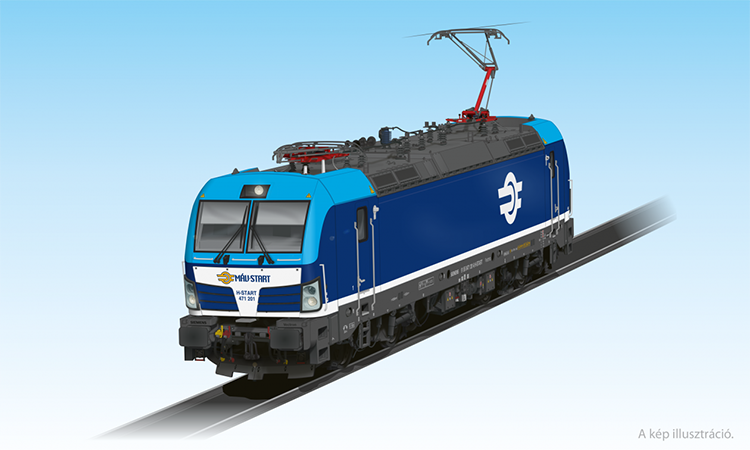 Credit: MÁV-START -locomotive tender visual design
MÁV-START has successfully completed the public procurement procedure for 115 electric locomotives, the company will now conclude a framework agreement with Siemens Mobility. The contract will last for 96 months. The company's fleet of 40-year-old traction vehicles are now able to be renewed.
Thanks to this development, it will be possible for the railway company to procure modern vehicles that also better meet environmental requirements. Each new class 471 locomotive will cost €3.49 million for the dual-voltage units and €4.07 million for the triple-voltage units. With the new high-performance locomotives, it will primarily replace the obsolete V43 series electric locomotives with a maximum speed of 120km/h. The new vehicles will be able to reach speeds of 200km/h and be more energy efficient. The new electric locomotives will be used mainly for the renewal of the IC service and the expansion of the IC+ service.
MÁV-START called for tenders for a framework contract in January 2020, with both Bombardier and Siemens bidding for the contract. Siemens submitted a more favourable final bid, offering a general warranty of 24 months, alongside an anti-corrosion warrant that will last for 14 years and a paint warrant that will last for eight years.
Related organisations
Related regions