LTG Link launch new ticketing system
LTG Link have launched a new ticketing system on their new website, www.LTGLink.It, that makes it easier for customers to purchase tickets online.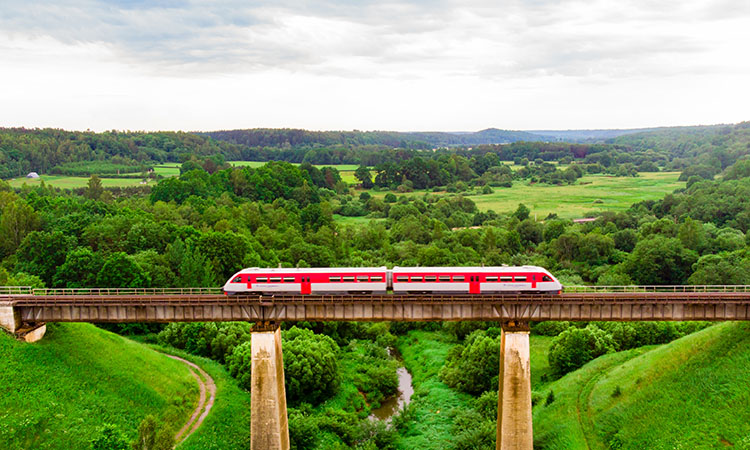 Credit: Lithuania Railways
LTG Link have introduced a new ticketing system, with the most notable change making travel planning and access to all relevant information even more convenient for passengers to view on the company's new website, www.LTGLink.lt.
The new website provides more information about each route or any changes to the route and allows customers to see all the stops along the route, train parameters, and on-board services. Visitors to the website can now use the live chat plugin to contact customer service staff directly if they have any questions. Train enthusiast groups can enjoy even more benefits, groups of three people travelling together can enjoy a 10 per cent discount, while groups of more than 20 people can take advantage of even more attractive offers.
"This ticketing system makes a significant contribution to creating a new culture of train travel and encouraging people to choose train travel that remains overall the most environmentally friendly mode of transport," Linas Baužys, CEO of LTG Link, said. "The changes affect both passengers and the company's staff who will use new devices to ensure faster ticketing and servicing, as well as more convenient access to relevant information. We are also planning to launch a new LTG Link mobile app soon."
Visitors to the new website will be able to buy or return tickets, purchase additional services, and get an invoice more quickly and conveniently. Customers can also change the date or time of travel for tickets bought online or at ticket offices, as well as to purchase additional services or cancel services. All these changes are allowed to be made at least four hours before travel. In case of deciding to return a ticket purchased online, its price will be refunded to customer's account within one day.
People with individual needs are provided with improved access to customised reading features, self-purchase ticketing to include extra space for wheelchairs or guide dogs, and other solutions designed to facilitate ticket purchase and journey planning processes.
The new website provides more information on interchange stations making it easier to combine multiple routes. Fixed-term tickets can be activated faster to become valid on the same day. Customers who have provided their contact information can also be more conveniently informed about possible changes to their journey by text message or email.
Turnit, the Estonian company that has implemented the system, is one of the leaders of ticketing solutions for the European public transport sector. Its systems are used by more than 50 passenger transport operators in Europe and North America.
"We have built the platform based on our international experience and European trends promoting sustainable mobility," Ülo Säre, CEO of Turnit, said. "Companies only make changes of this magnitude once a decade, so we are delighted that LTG Link customers will now be able to benefit from the latest solutions on the market."