Zonegreen install sidings protection at Doncaster Carr rail depot
Zonegreen have installed a siding warning system at the Doncaster Carr rail depot which alerts personnel to imminent train movements.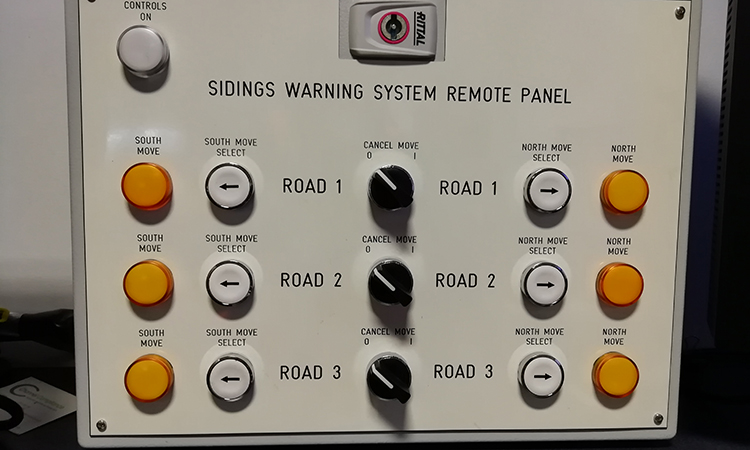 Credit: Zonegreen
Zonegreen, the Sheffield-based rail safety specialists, have installed a siding warning system at the busy Doncaster Carr rail depot to counter the risks posed by work being carried out on the service spine. Hitachi's Doncaster facility has serviced Intercity Express Programme (IEP) trainsets since 2014. Tasks such as CET extraction, water tank filling, fuelling, and sanding are undertaken on the service spine.
Zonegreen's siding warning system alerts personnel to imminent train movements, allowing them to reach a position of safety. Inbound vehicles are detected by a treadle switch that activates beacon sounders, providing audible and visual warnings to staff. Outbound movement alerts can be activated from either a local control panel or remotely from the Person in Charge office.
"Hitachi has asked us to install this standalone system to ensure it can balance operational and personnel obligations and the result is dramatically improved safety at Doncaster," Christian Fletcher, Technical Director for Zonegreen, said. "Contrary to popular belief, trains moving at depot speeds, particularly electrically powered units, can be very quiet and will creep up on you if you are not expecting them."
Zonegreen enjoys a longstanding relationship with Hitachi, having installed its flagship Depot Personnel Protection System (DPPS) in the maintenance shed at Doncaster Carr in 2014 and interlocking it with the overhead lines and underframe cleaning facility. The siding warnings will complement existing personnel protection, increasing safety in all areas of the facility.