ÖBB announce investment of €1 billion in renewable energies by 2030
ÖBB will invest in hydroelectric power plants, photovoltaic systems, and traction current from wind power by 2030 to achieve their sustainability goals.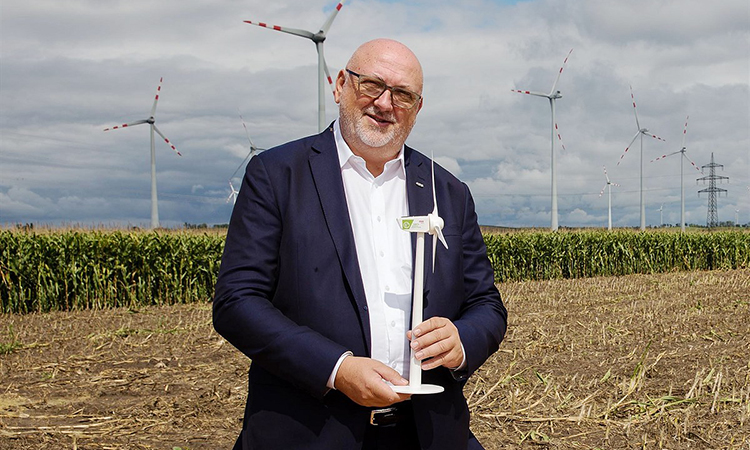 Credit: ÖBB - Andreas Matthä, CEO for ÖBB
ÖBB has announced the intention to invest around €1 billion in renewable energy and in hydropower, wind power and photovoltaics by 2030. This is intended to generate an additional 280 GWh from ÖBB's own hydroelectric power plants, photovoltaic and wind power plants. That is about as much as 70,000 households in Austria consume on average.
ÖBB is currently producing around 750 GWh of electricity in nine of its own hydroelectric power plants, and another is currently under construction. There are also four partner power plants in which green traction current is generated exclusively for ÖBB.
In addition to hydropower, ÖBB relies on solar energy and wind power. From 2020 to 2021 alone, annual electricity production in the solar energy sector tripled to around 10,000 MWh. For this purpose, 20 new photovoltaic systems were put into operation. In total, ÖBB currently operates 45 facilities. More than 30 systems are currently being planned for 2022. This year, the world's first wind turbine to produce green traction power will go online. In addition, ÖBB is also implementing further pilot projects to test photovoltaic systems on the transport infrastructure, including, for example, platform roofs made of photovoltaic elements or heated solar modules for regions with heavy snowfall.
With the commissioning of the revitalised Spullersee hydroelectric power station in October 2021, a further step towards sustainability and the energy transition was taken. Thanks to the modernised system, the traction power supply from 100 per cent renewable energy is guaranteed in the long term. The Spullersee power plant was built by ÖBB almost 100 years ago.
"For us, power generation from renewable energy is an important lever in the fight against the climate crisis," Andreas Matthä, CEO for ÖBB, said. "Austria must become independent of fossil fuels in the long term. As the current, shocking events in Ukraine show, not only for ecological but also for economic reasons. The only conceivable solution for us at ÖBB is to rely on domestic hydropower and renewable energies."