Philipp Nagl becomes the new CEO of DB Netz AG
DB Netz AG have announced that Frank Sennhenn will be succeeded by Dr Philipp Nagl as CEO, after holding the role for more than nine years.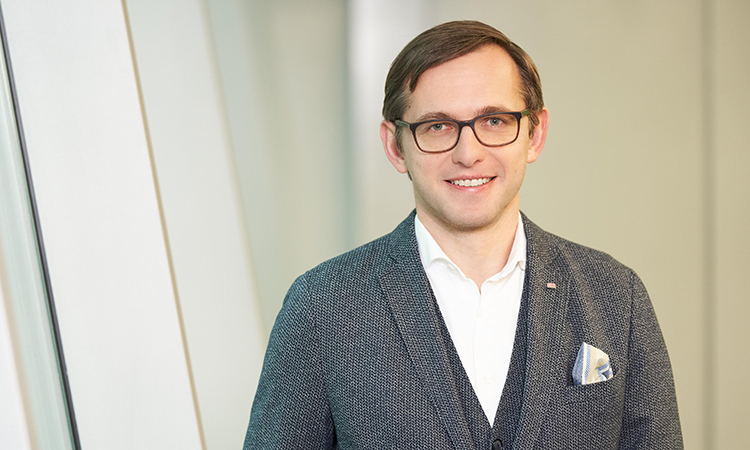 Dr. Philipp Nagl - Credit: DB Netz AG
It has been announced that the Supervisory Board of DB Netz AG have appointed Dr Philipp Nagl to take over as CEO from August 15, 2022. The 40-year-old will be succeeding previous chairman, Frank Sennhenn.
"On behalf of all my colleagues, I would like to expressly thank Frank Sennhenn for the good and always trusting cooperation," Berthold Huber, Chairman of the Supervisory Board of DB Netz AG, said. "We wish him all the best for the coming time. At the same time, I am very pleased that in Philipp Nagl we have been able to recruit a profound railroad expert as his successor. I am certain that DB Netz will benefit significantly from this generational change."
Nagl has been a production director at DB Fernverkehr AG since 2018. The Austrian previously held various positions at DB Fernverkehr, including timetable and traffic control manager. In the meantime, he was also responsible for corporate development at ÖBB.
"I am really looking forward to the new challenge," Dr Philipp Nagl, new CEO of DB Netz AG, said. "I'm a railroader through and through and I want to get people excited about the railways, an efficient infrastructure is the core of this. That is what motivates me in particular in my new role." 
Sennhenn is resigning from his position as CEO of DB Netz AG after more than nine years on August 14 of 2022. The 58-year-old is taking early retirement. DB Netz AG is the rail infrastructure company of Deutsche Bahn. With more than 46,000 employees, it is responsible for the nearly 33,400-kilometer route network, including all operational facilities. On average, 51,000 trains run on the DB Netz AG infrastructure every day.