Network Rail begin work on new Cameron Bridge Station
Network Rail has begun work on the new Cameron Bridge station which is being built as part of the £116m Scottish Government Levenmouth Rail Link project.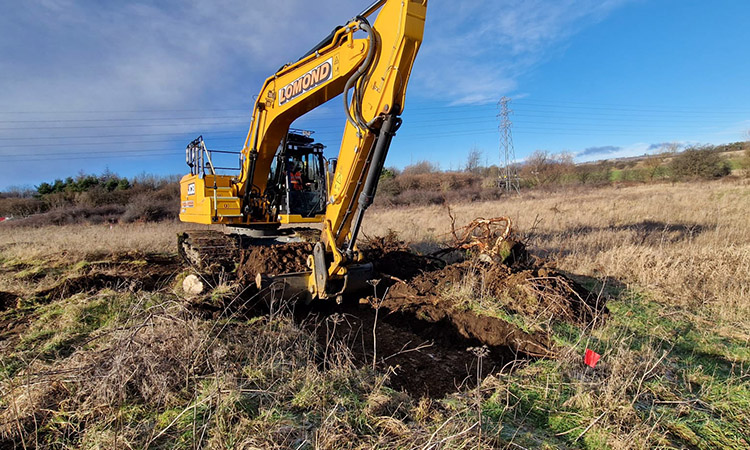 Credit: Network Rail
Network Rail has started work to build the new Cameron Bridge station. Cameron Bridge, one of two new stations which will be built on the £116 million Scottish Government Levenmouth Rail Link project, will boast two platforms with a connecting footbridge and lifts.
It will serve the western end of the line connecting the communities of Cameron Bridge and Methilhill to the rail network for the first time in more than five decades as well as serving as a 'park and ride' facility for communities across the East Neuk of Fife.
Working on the new station
Located southeast of Windygates, the new station will have 125 car parking spaces with provision for EV charging, accessible spaces and cycle storage. It will also have a bus stop, turning circle and will connect to local communities via new footpaths being constructed. It will also connect to Methilhill via a new bridge over the river to the south.
The work on the new station begins with the construction of the foundations for the 196m platforms. This will be done using more than 100 precast units and approximately 200 cubic metres of concrete.
It is anticipated that work to create the new Cameron Bridge station will take approximately 10 months and will be opened as part of the overall delivery of the Levenmouth Rail Link in 2024.
"We are delighted to be starting work to construct the new Cameron Bridge station," Tommy McPake, Project Manager for the Levenmouth Rail Link at Network Rail, said. "While work is progressing well on track elements of the new line, the stations will be the gateway to the rail network for local people and it is great to get work moving on what will be the public facing elements of the project. In the coming months, the community will see a lot of work happening and quickly as the project gathers momentum and starts to build towards the opening of the line in Spring 2024."
A planning application for the new station was submitted in October 2022 and a combination of permitted development rights and 'prior approval' enables the project to progress work within the confines of the railway corridor. Planning permission is still being considered by Fife Council for wider elements of the station design.
In late 2022, the platforms of the old Cameron Bridge station were demolished, and the spoil moved to the site of the new station approximately 200m to the east. The spoil from the old platforms will be utilised within the new station development.