Images: Another step forward for East Coast Digital Programme
Network Rail have released new images showing crucial work on the billion-pound East Coast Digital Programme.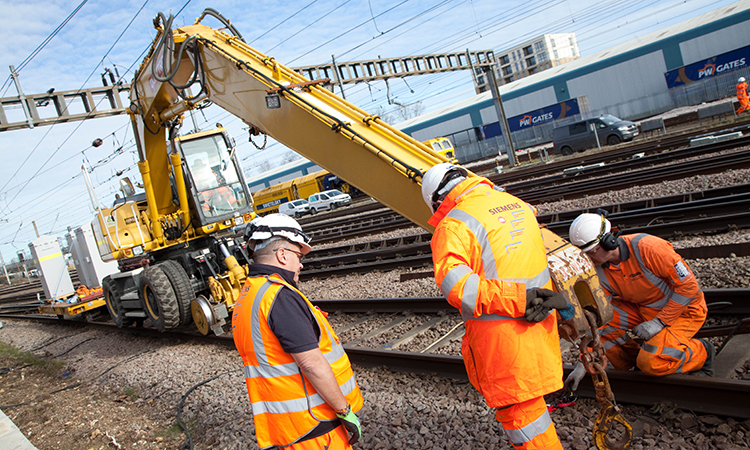 Credit: Network Rail
The billion-pound East Coast Digital Programme (ECDP) has taken another step forward with crucial work to enable a more reliable railway. Billion-pound plans to transform rail travel to and from London have taken another important step forward with the completion of crucial work as part of a programme to create a digital railway.
The commissioning of new signalling in the Wood Green – New Barnet area of North London will boost reliability and make the area ready for digital signalling in the future. It forms a vital step towards operating passenger trains with digital signalling on the nearby Finsbury Park to Moorgate route (Northern City Line) later in 2023.
New lineside equipment and technology, that underpins the systems involved with providing digital signalling directly to the driver's cab, has also been installed between Welwyn Garden City and Hitchin in Hertfordshire. The work on this section of route enables further progress towards it becoming the first part of the East Coast Main Line to operate with digital signalling.
The scale of the work taking place over 18 and 19 February meant that no trains ran between St Neots (south of Peterborough), or between Royston and London. During the line closures, the opportunity was also taken to maintain overhead lines, signals, and track, as well as vital repairs to the footbridge at Harringay station.
Network Rail worked with train operators to keep passengers connected with rail replacement services and additional diversionary route trains were provided between Peterborough and London Liverpool Street via Cambridge.
"The work carried out this weekend in London and Hertfordshire provides a big step forward towards a next generation railway that is fit for the future," Ed Akers, Principal Programme Sponsor of ECDP for Network Rail, said. "I'd like to say a big thank you to passengers for bearing with us while this crucial work was delivered. Digital signalling will enable more reliable passenger services and more freight to be carried while reducing carbon emissions, creating a more sustainable railway."
"The East Coast Digital Programme is one the biggest transformations on the railway – bringing it into a digital age," Dr Linda Wain, Engineering Director at LNER, said. "It will mean LNER customers travel with even more confidence by making journeys even greener and smoother as well as enabling our fleet of Azuma trains to realise their full potential."
"The work Network Rail completed was a vital step in our journey towards introducing digital signalling, which will give our Great Northern and Thameslink passengers a more dependable service between London and Peterborough," Jenny Saunders, Customer Service Director of Thameslink and Great Northern, said. "I'd like to thank our customers for their continued patience while this work takes place."