Tobu Railway begin operating Hitachi Rail's SPACIA X trains
Tobi Railway are now operating Hitachi Rail's new SPACIA X, which will reduce CO2 emissions by up to 40% compared to the current SPACIA.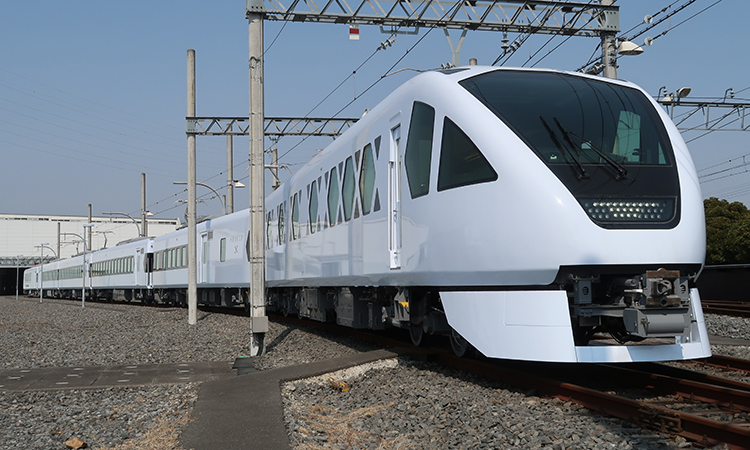 Credit: Hitachi Rail
Tobu Railway has begun operating Hitachi Rail's new Series N100, nicknamed SPACIA X. The SPACIA X will reduce CO2 emissions by up to 40% compared to the current SPACIA, and virtually replace all of the electricity used for operations with electricity from renewable sources, making CO2 emissions net zero.
The new train's nickname reflects the evolution of the Limited Express SPACIA by adding the letter "X" to the Limited Express SPACIA, which has long been loved by customers as a synonym for transportation to the Nikko and Kinugawa Onsen areas in Japan.
A total of 12 new cars in two trains have been introduced at the beginning of the operation, and another 12 new cars in two trains will be introduced in the future. Each train has 212 seats and includes a total of six formats for passengers to choose between, including luxurious Cockpit Suite, Cockpit Lounge, Compartment and Premium Seat. On the train, passengers can also enjoy original craft beer and craft coffee developed in collaboration with companies in Nikko.
Designed in-house by Hitachi, the train cars have evolved while maintaining the original SPACIA form, with the colours evoking a noble white reminiscent of the "Gofun" painted on the Yomeimon Gate, Karamon Gate and main sanctuary of Nikko Toshogu Shrine. The window frames are inspired by carefully handmade crafts such as the muntins (Kumiko) in Kanuma and bamboo weaving that have been handed down from the Edo period.
Related organisations
Related regions