HS2 delivers economic boost as jobs and contract awards continue to grow
HS2's investment in upskilling and employment is delivering a boost to regional economies, with new figures showing hundreds of people securing full-time jobs in construction over the past three months.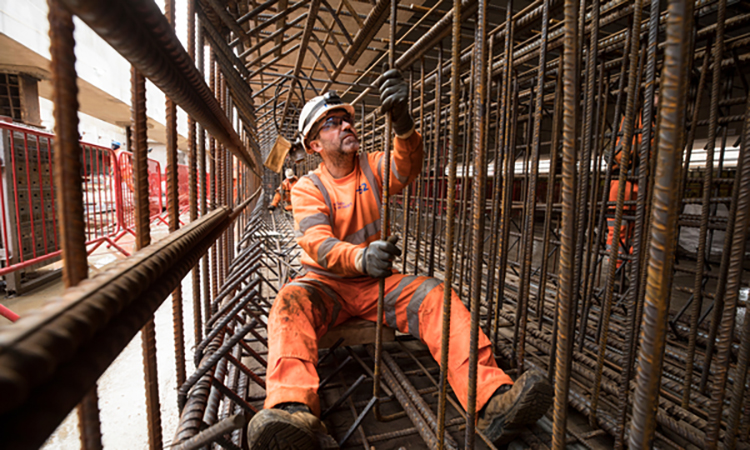 Credit: HS2
HS2's construction has delivered a further boost to regional economies, with more UK businesses winning work and hundreds of people securing full-time jobs over the last three months, new figures show.
Despite the rephasing of works at Euston and on the West Midlands – Crewe section of the railway, HS2's workforce grew by 1,185 for the period April – June 2023, taking the number of people supporting HS2's construction to over 29,700.
The investment in upskilling, and getting people ready for work, saw a further 307 candidates who were previously unemployed secure jobs with HS2's construction partners and wider supply chain. As a result, 3,528 people have now transitioned from being unemployed to securing new careers with long-term prospects.
The increase in the workforce reflects the significant progress made on HS2 over the last year, with the project reaching peak construction activity and huge civil engineering structures taking shape. Construction is now well underway at over 350 active sites along Phase One of the route.
"HS2 is more than just a railway – it's powering up the British supply chain and offering thousands of high-skilled job opportunities across the UK," Huw Merriman, Rail Minister, said. "As the project continues to develop at pace, I take great pride in seeing the benefits of HS2 come to life by growing our economy, kickstarting careers and soon connecting our biggest cities."
HS2 has placed a strong focus on addressing national skills shortages. Training academies along the route of the railway, and partnerships with local and national training providers are helping to create the skilled workforce needed to deliver HS2 and major infrastructure projects of the future. 
HS2 moved closer to achieving its target of creating 2,000 apprenticeships, with 38 new starters this quarter, taking the total number of people to have started an apprenticeship to 1,299.
"HS2's investment in upskilling is making a huge difference to people's lives across the country," Natalie Penrose, Head of Legacy at HS2 Ltd, said. "Through apprenticeships and work trials, we're getting people back into work and ensuring they receive the training and support they need to forge new careers in the transport infrastructure sector."
A further 79 UK-based businesses won work supplying goods, services and materials to support HS2's construction, taking the total number of British businesses in the supply chain to 3,092. Opportunities for small and medium sized enterprises (SMEs) also grew, with an additional 65 companies awarded contracts.