Northern unveil new train simulators that will help develop future train crews
Northern's new multi-million-pound train simulators will provide driver, conductor and other rail apprentices with a full working cab environment.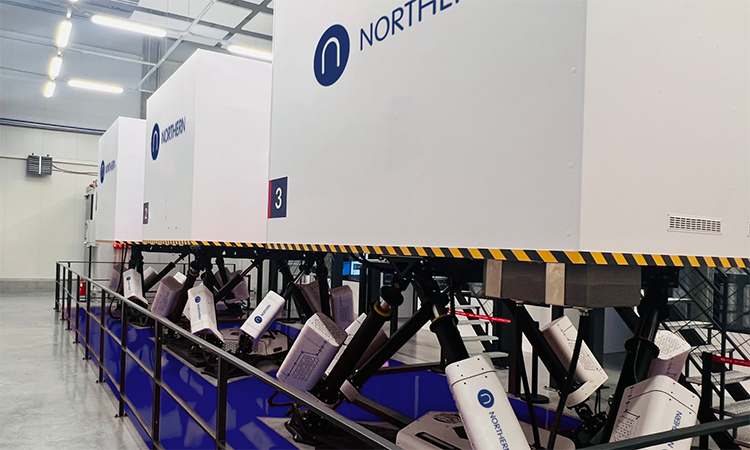 Credit: Northern
Northern has partnered with leading Poland-based firm SIM Factor in ordering six of the full immersion, motion platform simulators where train crews of the future will earn their stripes. The simulators, which will provide driver, conductor and other rail apprentices with a full working cab environment, will feature 400 miles of real track footage of the Northern network.
The academy will also feature a passenger cabin simulator, for training operational staff on door operation, dispatch and emergency evacuation – and four training classrooms with a total of 24 static replicas of the driver's cab for additional training.
Northern will be the first train operator in the UK to use motion platform simulators and is currently identifying new locations in Leeds and Manchester for its training academies that can house simulators of this size. They are expected to be delivered at the end of 2024, with the first apprentices stepping aboard in early 2025.
"We have around 3,500 drivers and conductors based across our network and welcome approximately 400 new starters into these crucial roles every year," Lisa Leighton, People Director at Northern, said. "They're the backbone of our operation and it's vital we invest in facilities to train them to the highest standard before they enter the real-world environment."
SIM Factor is a Poland-based leading provider of advanced railway simulators. The company has extensive experience in delivering customised training systems and provides its solutions to clients in Poland, the Czech Republic, Austria and the Baltic countries.
The comprehensive technology and simulators offered by SIM Factor are utilised in the first European centre for examining train driver candidates as part of the national licensing process for operating railway vehicles.
"We consider the recognition of SIM Factor with such a large project as a special distinction, but above all, as a commitment," Michal Wierzbicki, Vice President of SIM Factor, said. "After many successes in the European Union, we want to once again surprise the market with the quality and uniqueness of the solutions we will design especially for Northern."