Northern appoint new Regional Director for Yorkshire, Humberside and East Midlands
Northern have announced that Kerry Peters will succeed Tony Baxter as the Regional Director in Yorkshire, Humberside and the East Midlands.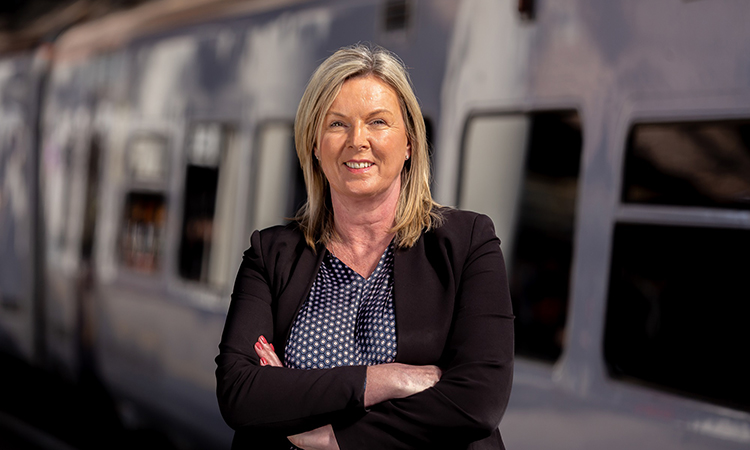 Kerry Peters - Credit: Northern
Kerry Peters has been appointed Regional Director for Northern in Yorkshire, Humberside and the East Midlands. She takes up her new post at the end of the summer, when the current regional director, Tony Baxter, leaves to become operations director at Chiltern Railways.
Peters, who was born in Lancashire and lives in Sherburn in Elmet in North Yorkshire, is currently the regional director for Northern in the North East. She joined the rail industry as a Catering Stewardess for British Rail in 1994, eventually leading the team responsible for training the on-board crew on the new Pendolino fleet. In 2005, she moved to Virgin Cross Country as their Customer Service Manager and later became Business Manager with a responsibility for the train operator's services in Edinburgh, Leeds, Manchester and Newcastle.
Joining Northern in 2017 as Head of Trains and Stations for the North East, Peters was promoted to Regional Director in 2020. In 2022, she was named on Northern Power Women's 'Power List' for her work to help accelerate gender equality in the North of England. She is also a member of the Rail Delivery Group's steering group tackling sexual harassment in the industry.
"I look forward to joining the team in Leeds and working with them to ensure Northern continues to deliver for people across the region," Kerry Peters, new Regional Director for Northern in Yorkshire, Humberside and the East Midlands, said. "As a Yorkshire adoptee, it's great to be 'coming home' and helping contribute to the success of the region through its rail connectivity. I still have a few months in the North East and will be working hard to ensure a smooth transition to my successor – who will be inheriting a great team from Carlisle on the west to Whitby in the east."
"We're delighted that Kerry will be taking the helm of our operations in Yorkshire, Humberside and the East Midlands," Tricia Williams, Chief Operating Officer for Northern, said. "This role is responsible for a huge section of our network and Kerry's experience in the North East, coupled with her local knowledge, made her the ideal candidate to lead the team going forward. Tony has been a great ambassador for Northern in the region and his results-driven approach and relentless focus on customer service will be a huge asset to Chiltern Railways."