HS2 work trials boost employment
HS2 and BBV are using work trials to help people who have been out of work to start a career in the transport infrastructure sector.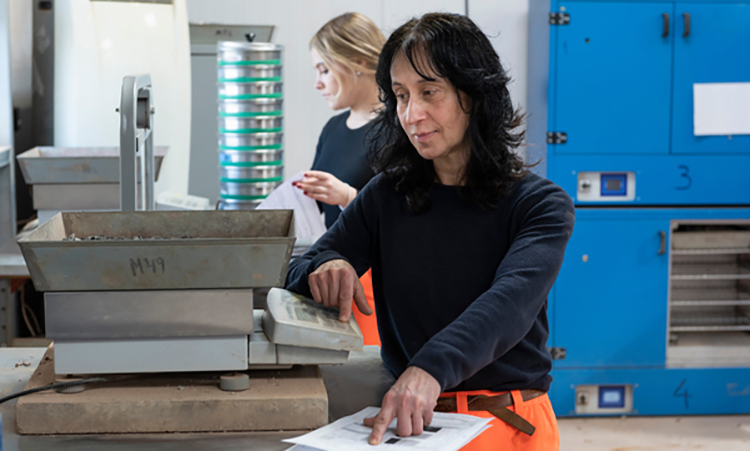 Credit: HS2
HS2 are encouraging Midland's residents who are out of work to explore the opportunity to start a new career. Work trials help to bridge the gap for people who have been out of work for some time, or equally suit those looking to start a career in the transport infrastructure sector.
Balfour Beatty VINCI (BBV), HS2's construction partner for the region, provides work trials in both construction-focused and office-support roles. The placements combine training with on-the-job experience and typically last between 10 and 20 days. Candidates who successfully complete their trial transition straight into full-time employment, either with BBV or companies within its supply chain.
BBV's work trial programme has already helped over 130 people who were unemployed to start new careers, and more placement opportunities are being offered throughout 2023. 9,750 people are currently helping to build HS2 in the West Midlands and many more will be needed to complete the 90km section of the railway that passes through the region.
Work trials ensure that local people, regardless of their skills or experience, can benefit from the career opportunities that HS2 is creating. The programmes are fully funded, and candidates are paid a salary for the duration of the training programme.
"As HS2's construction partner in the Midlands, our role means we must also deliver for communities across the region, making sure they feel the full benefit of this project," Shilpi Akbar, Head of Stakeholder and Communities at Balfour Beatty VINCI, said. "That's why we're encouraging residents to improve or learn new skills by giving our work trials a go. These placements combine training with on-the-job experience either in construction or office-based roles. Candidates who successfully complete a work trial are guaranteed an interview for full-time employment directly with us or within our supply chain."