HS2 construction on track for 2017
High Speed 2 (HS2) has moved a step closer as Parliament announces debate on updated plans for construction. The proposed HS2, connecting London with Birmingham, Leeds and Manchester, has reached another step towards construction as the Government tables more than 120 amendments to the HS2 hybrid Bill. The motion passed in Parliament on 17th June, […]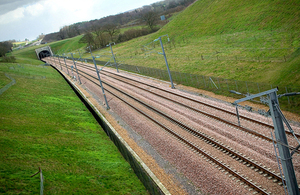 High Speed 2 (HS2) has moved a step closer as Parliament announces debate on updated plans for construction.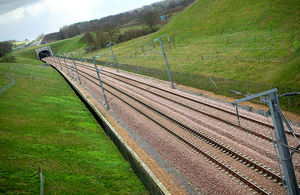 The proposed HS2, connecting London with Birmingham, Leeds and Manchester, has reached another step towards construction as the Government tables more than 120 amendments to the HS2 hybrid Bill. The motion passed in Parliament on 17th June, will allow the HS2 Select Committee to consider changes put forward following discussions with communities along the London-Birmingham route.
Amendments to the Hybrid Bill include, changes to the HS2 route near Lichfield, allowing the railway to pass under the A38, the West Coast Main Line and the South Staffordshire line rather than run over them on viaducts. Also amended is the construction of sidings to the west of the Old Oak Common station allowing for the possibility of a future connection between Crossrail and the West Coast Main Line. Additionally, proposals for the relocation of the existing Heathrow Express depot at Old Oak Common to Langley near Slough, instead of the North Pole East depot site has also been added to the amendment list.
Transport Minister Robert Goodwill said: "This motion is a major step forward both in terms of getting HS2 through Parliament and getting this vital railway built.
"The changes to the Bill show the government is listening to communities along the HS2 route. By working together, we can ensure this vital railway is designed in the right way, so we have spades in the ground in 2017 as planned."
Once the motion is debated in Parliament, the 120 plus amendments will be deposited and anyone affected by the changes will be able to petition against them. A consultation period will also start so members of the public can have their say. The Select Committee will meanwhile continue to hear petitions from people along other parts of the Phase One route. 
The Department of Transport believes the hybrid Bill still remains on course to achieve Royal Assent by the end of 2016.
In Global Railway Review Issue 3 2015, Andrew McNaughton, HS2's Chief Engineer and Technical Director, contributed an article detailing the projects progress ahead of construction in 2017. To read the article, click here to subscribe for free.