Dutch operator Syntus awarded Zwolle rail contract
Syntus, the Dutch public transport operator, has been awarded the Zwolle-Enschede and Zwolle-Kampen rail franchise by the province of Overijssel. The awarded contract will allow Syntus to provide door-to-door public transport via train and bus franchises in the localities of Middle Overijssel and Twente. Cees Anker, CEO Syntus, said: "We will start the operation of […]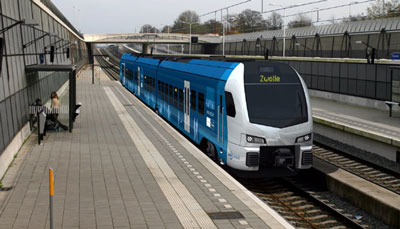 Syntus, the Dutch public transport operator, has been awarded the Zwolle-Enschede and Zwolle-Kampen rail franchise by the province of Overijssel.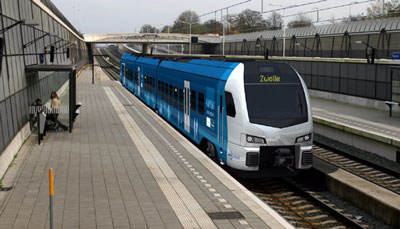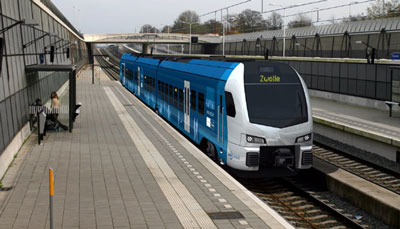 The awarded contract will allow Syntus to provide door-to-door public transport via train and bus franchises in the localities of Middle Overijssel and Twente.
Cees Anker, CEO Syntus, said: "We will start the operation of the train services on both routes in December 2017 for a period of 15 years. The implementation is a challenging task in the coming period we will be working on. "
Passengers will benefit from 17 Stadler FLIRT3 high-speed trains, on a newly electrified line, cutting travelling times between destinations. Syntus state the journey time between Zwolle and Enschede will be reduced by 20 minutes.  Other benefits include on-board information screens, charging points and 4G Wi-Fi. Additionally, a new station will be built at Stadshagen.
Syntus video demonstration of the new Stadler FLIRT3 trains:
Related topics
Related regions