Network Rail Consulting joins US high-speed rail project
California High-Speed Rail Authority has selected Network Rail Consulting, as part of a consultant team led by Parsons Brinckerhoff, to provide integration, program delivery and management for the first US high-speed rail network. California High-Speed Rail will be the first of its kind established in the US. The network will connect the state's mega-regions and […]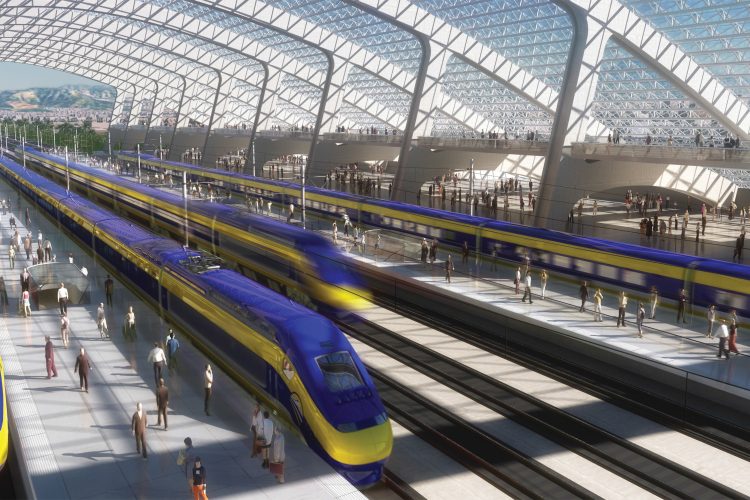 California High-Speed Rail Station
California High-Speed Rail Authority has selected Network Rail Consulting, as part of a consultant team led by Parsons Brinckerhoff, to provide integration, program delivery and management for the first US high-speed rail network.
California High-Speed Rail will be the first of its kind established in the US. The network will connect the state's mega-regions and aims promote economic development and cleaner environment.
Phase one of construction will connect the San Francisco Bay Area to the Los Angeles Basin in less than three hours at speeds of over 300kph. The system will eventually extend to Sacramento and San Diego, totalling some 1200km in network length with up to 24 stations.
Network Rail was selected due to previous work on HS1 and the proposed HS2. It recently announced that it was also part of the winning consortium to deliver the North South Railway project in Saudi Arabia.
Network Rail Consulting will provide specialist advisory services to the California High-Speed Rail Authority, primarily in operations and maintenance, leading up to the start of revenue service.
Nigel Ash, managing director of Network Rail Consulting, said: "I am delighted that Network Rail Consulting is a major part of the winning consultancy team for this prestigious contract. This proves that we can compete successfully against strong US and international companies.
"One of our goals when we launched Network Rail Consulting in 2012 was to export British rail expertise around the world and be an ambassador for Britain's rail industry. This long term contract firmly establishes us in the United States and will help channel innovation back into Network Rail's core business.
Gary Griggs, Parsons Brinckerhoff programme director, added: "I am delighted to have Network Rail Consulting as a key member of our team. Their skills and experience in operating high speed rail infrastructure will be invaluable to our delivering a successful network."
Related topics
Related organisations
Related regions