GSM-R coverage extended across Heathrow Express rail tunnel infrastructure
Network Rail has awarded ADComms, the telecommunication solutions provider, the contract to install GSM-R coverage across Heathrow Airport's rail tunnel infrastructure. The awarded project will allow GSM-R (Global System for Mobile Communications – Railway) coverage to be extended from the Great Western Main Line into Heathrow's tunnels from the tunnel portal to the central terminal […]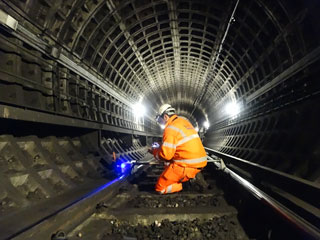 Network Rail has awarded ADComms, the telecommunication solutions provider, the contract to install GSM-R coverage across Heathrow Airport's rail tunnel infrastructure.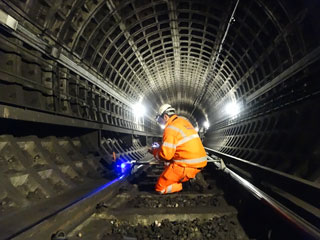 The awarded project will allow GSM-R (Global System for Mobile Communications – Railway) coverage to be extended from the Great Western Main Line into Heathrow's tunnels from the tunnel portal to the central terminal area and into terminals 4 and 5. Once complete, the project will provide one of the first functioning European Train Control System (ETCS) level 2 compliant systems in the UK. The installation is essential for the introduction of Crossrail services through to Heathrow Airport.
As Crossrail trains are only fitted with GSM-R, the successful completion of this project will allow Crossrail to deliver on its pledge to provide ten trains every hour on the Great Western Main Line at peak time, which includes two trains to Reading, two to Maidenhead, four trains to Heathrow and two trains to West Drayton.
The project will involve the installation of 15,000 metres of leaky feeder technology, 15,000 metres of fibre, nine repeaters and antennas at the tunnel portal and the stations within the tunnel infrastructure.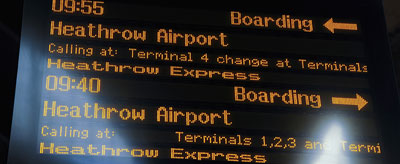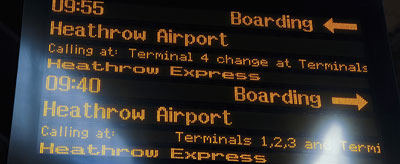 Fay Neill, Senior Project Manager at ADComms said: "This is an important project which, by enabling Crossrail trains to run, will deliver an improved experience for passengers. Commuters will have more choice as to their preferred route in and out of the city of London, with the option to use Heathrow Connect, Heathrow Express or Crossrail."
ADComms Chief Executive Jason Pearce added: "Our contract win is a testament to our established industry expertise and follows on from our highly successful leaky feeder installation across Merseyrail in Liverpool. We are delighted to be involved and are looking forward to getting started."
The GSM-R Heathrow Express coverage is scheduled for completion in July 2016.