Swedish operator Stockholmstag develops model to predict and avoid rail delays
Stockholm's commuter train operator Stockholmstag has developed a model known as 'The commuter prognosis' that can predict delays up to two hours in the future. The operator has developed a mathematical algorithm that uses big data to visualise the entire commuter train system two hours into the future. The new system enables Stockholmstag to forecast […]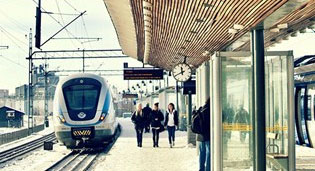 Stockholm's commuter train operator Stockholmstag has developed a model known as 'The commuter prognosis' that can predict delays up to two hours in the future.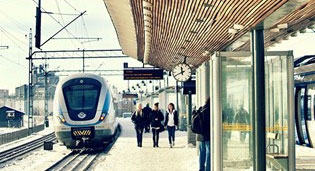 The operator has developed a mathematical algorithm that uses big data to visualise the entire commuter train system two hours into the future. The new system enables Stockholmstag to forecast disruptions in service allowing the traffic control centre to prevent ripple effects that actually cause most delays.
According to Stockholmstag 'The commuter prognosis' works like a seismograph. When a train is not on time the algorithm forecasts the risks of delay and the effect on the entire network by using historic data.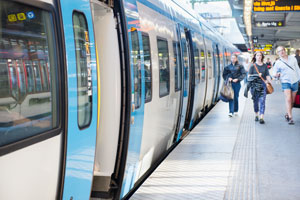 "Today the traffic control centre analyses the delays manually in order to prevent future delays. By automating the forecasting we can raise our service level significantly. "The commuter prognosis" will be the first automated forecasting model of its kind. In a long time perspective it´s possible that it will change how traffic control centres all over the world work," says Mikael Lindskog communications director at Stockholmstag.
The algorithm uses big data to visualise the entire Stockholmstag commuter train system
Wilhelm Landerholm, the mathematician who has developed the algorithm, explains "Imagine that 'The commuter prognosis' forecasts that a train will be 10 minutes late to station C in two hours. To deal with this the traffic control centre issues a new train from station A that will arrive on time at station C. As soon as the new train has been put in motion the algorithm re-calculates and gives the traffic control centre a new forecast for the entire train network within minutes.
In addition, the system will allow operators to inform passengers of risks of delays before they actually happen. Passengers will also benefit from accurate departure information.
'The commuter prognosis' will be available in a smart phone app for commuters in Stockholm from autumn 2015. The operator plans to develop the algorithm further for integration into other modes of public transportation.
Related topics
Related regions