Bombardier wins contract to provide locomotives for Israel Railways
Rail technology leader, Bombardier Transportation, has signed a contract to provide 62 TRAXX AC locomotives for Israel Railways…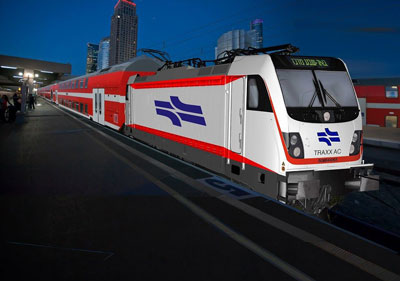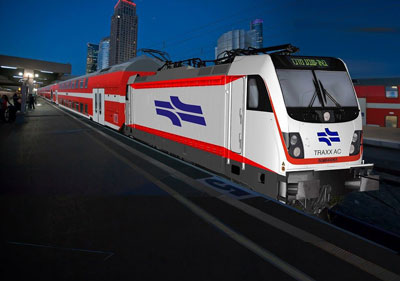 BOMBARDIER TRAXX AC locomotive is to play a key role in the electrification program of Israel's rail network. These locomotives will gradually replace existing diesel locomotives and mainly power the 369 Bombardier double deck coaches, already in operation in Israel. The new order is valued at approximately 230 million euro, with the contract including an option for an additional 32 locomotives.
Boaz Tzafrir, CEO of Israel Railways, said, "The Israel Railways electrification project is advancing and becoming a reality. The transition to electric operation, a standard practice in all advanced countries, will be a significant leap forward in every field relating to the operation of the Israel Railways and a key factor in Israel Railways' future growth."
As a global leader in rail technology, Bombardier Transportation offers a broad portfolio in the rail industry and delivers innovative products and services that set new standards in sustainable mobility.
The BOMBARDIER TRAXX AC locomotive is built for speed and reliability
The TRAXX locomotive is based on a highly reliable and versatile locomotive platform that has proven its technology through years of successful operations across Europe. Designed for speeds up to 160 km/h, the new TRAXX AC locomotives will be mainly used to power Israel's fleet of 369 BOMBARDIER TWINDEXX Vario double deck coaches, which are currently in use. The locomotives also feature the highly dependable and field proven BOMBARDIER MITRAC TC 3300 AC Traction Converter, as well as universal MITRAC drives, which include the latest generation of traction motors and gearboxes.
These new locomotives for Israel Railways will be nearly identical to the TRAXX AC locomotives already in service with German Rail Operator, Deutsche Bahn and as Israel Railways first electrically powered rolling stock, will play a key role in Israel's program to electrify its rail network. The first deliveries are planned for the end of 2017.
Yossi Daskal, Chief Country Representative and Head of Sales Israel, Bombardier Transportation, said, "We feel honoured to have been selected for this significant order. We have been working in close partnership with Israel Railways for decades, having already delivered and retrofitted a large fleet of double deck coaches. Our long term relationship with Israel Railways is based on a clear understanding of how our transport solutions can continue to best meet the mobility needs of the people of Israel."
Further information is available at bombardier.com
Related topics
Related organisations