Algiers metropolitan railway to receive signalling upgrade
Siemens has been awarded a contract to supply the signalling, safety and control systems for the Algiers metropolitan area rail network. A European Train Control System (ETCS) upgrade will be carried on the 140km long rail network of the Algiers metropolitan area. The order will be carried out by ESTEL RA, a joint venture of […]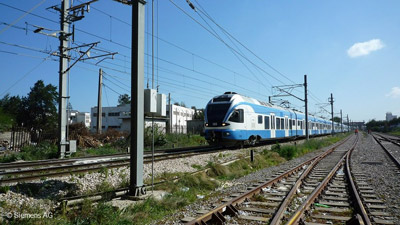 Siemens has been awarded a contract to supply the signalling, safety and control systems for the Algiers metropolitan area rail network.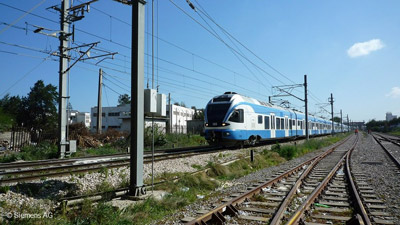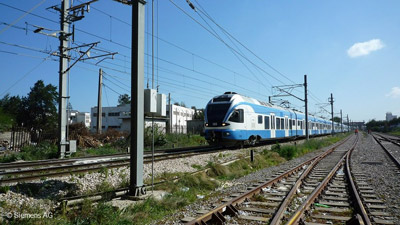 A European Train Control System (ETCS) upgrade will be carried on the 140km long rail network of the Algiers metropolitan area. The order will be carried out by ESTEL RA, a joint venture of state-run Algerian Railways SNTF (Société Nationale des Transports Ferroviaires) and Siemens. The order volume for Siemens amounts to some €340 million and is the biggest rail automation order that the company has ever won.
"As rail automation market leaders, we are supplying state-of-the-art technology to Algeria: cross-border rail services at up to 160 km/h for passengers and freight, shorter headways and greater line utilisation", says Jochen Eickholt, CEO of the Mobility Division at Siemens.
Signalling upgrade will permit speeds of up to 160 km/h
With over three million inhabitants, Algiers is the country's largest city and, at the same time, Algeria's most important transport hub. Expanding the railway network is designed to shift traffic from road to rail, thus reducing the daily congestion in the greater Algiers area and improving the mobility of the city's inhabitants.
The railway network includes 18 stations and is designed for both goods and passenger transport. Siemens will deliver the first expansion stage of the ETCS with new signalling, safety and control systems, as well as shunting and telecommunications technology. Once installed, the ETCS will permit speeds of up to 160 km/h enabling trains to travel at shorter intervals, thus increasing so-called throughput. Siemens is supplying automated shunting equipment for the freight line which will optimize goods handling with modern cargo technology. In addition, the Algerian rail operator personnel will receive training in how to operate and maintain the new system.
The project is part of the Algerian government's five-year economic stimulus package investing in the expansion and construction of the public transportation system. Network commissioning for the project is planned for the end of 2019.
In recent years, Siemens has already provided ETCS signalling systems for the mainline railway links from Boughezoul to M'Sila and to Tissemsilt, Mecheria to El Bayadh, Djelfa to Laghouat, and Beni Mansour to Bejaia, as well as for Algeria's important rail freight line between Senia and the Port of Arzew.
Related topics
Related organisations