Metra suspends rolling stock procurement for Chicago
Chicago based railway operator Metra has temporarily suspended its search for the procurement of 367 cars due to changes in the availability of capital.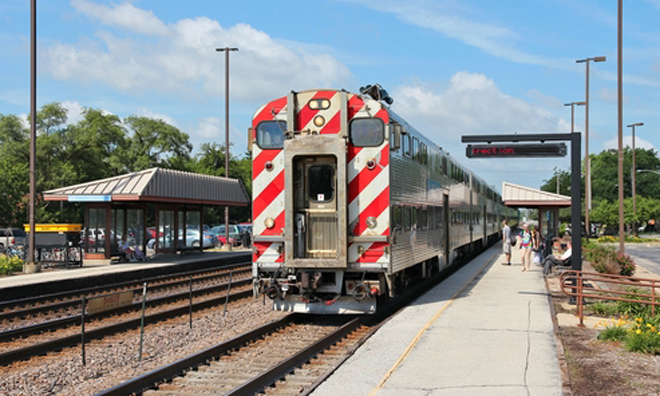 On 09 August 2016, Metra announced that due to changes in the availability of capital to fund its $2.4 billion modernisation plan, it would be temporarily suspending its procurement process for 367 cars. The company reaffirms its commitment to modernising its rolling stock and insists it is one of its highest capital priorities due to fleet age and condition of cars.
Despite this, Metra believes it will be able to acquire some of the 367 new cars sooner than expected and at a substantial savings. Metra's peer railroad Virginia Railway Express (VRE) has a remaining option to purchase 21 cars from Japanese rolling stock manufacturer Nippon Sharyo at an estimated cost of $2.5 million per car. Because VRE uses the same type of cars as Metra, the company recently reached out to VRE about acquiring this option, since VRE may no longer need its full order.
Metra hopes to use VRE's unfulfilled procurement option from Nippon Sharyo
The cost of the entire Metra purchase of 367 new cars had been estimated at approximately $1.2 billion or $3.3 million per car. This is $800,000 more per car than the expected cost of each VRE car. If Metra is able to acquire this car option from VRE, it could result in savings of approximately $17 million, with delivery of the first set of new railcars in early 2018.
"The most important thing we can do right now is be flexible and creative in our efforts"
Commenting on the decision, Metra Chairman Martin J. Oberman said: "The most important thing we can do right now is be flexible and creative in our efforts so that we can continue to achieve what we set out to do – invest in infrastructure and enhance service and reliability for the benefit of our customers."
"Metra's railcars and locomotives are the oldest of any of our peer railroads and the Metra Board has made it a priority to invest in our fleet," said Metra Executive Director/CEO Don Orseno. "We are committed to finding cost-efficient ways to get new or newer cars to add to our fleet while we continue to rehab about 40 railcars and 20 locomotives each year."
"It makes greater financial sense for Metra to buy the VRE cars and pursue other options now," Oberman said. "At the end of that process, we can resume our search for new cars with a better handle on how many we still need and, hopefully, with a better handle on our funding issues."
Related topics
Related regions