Spanish manufacturer to build trains at new site in South Wales
Spanish rolling stock manufacturer Construcciones y Auxiliar de Ferrocarriles (CAF) has announced that it is to start building trains at a new factory in South Wales.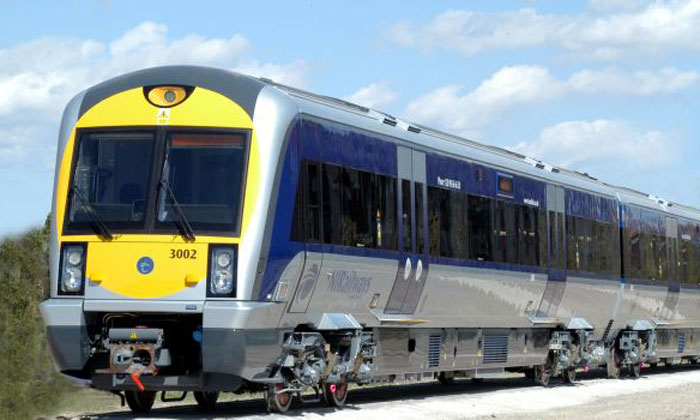 CAF plans to create 300 jobs at the factory near Newport, where it will build trains and trams for the UK network. The company has previously supplied trains to the UK from its factories in Spain.
The new facility will be over 46,000 square metres in size and will employ 200 people when it opens in autumn 2018, rising to 300 by 2019. It is being designed so that CAF can build a range of different trains, including diesel multiple units (DMUs), electric multiple units (EMUs), trams and high-speed trains.
"The factory will have the flexibility to allow us to respond to the exacting demands of both existing and new customers by providing the most complete offering of any rolling stock provider operating in the UK," said Richard Garner, CAF's UK Director. "CAF is an established supplier to the UK market, and we now have a solid economic basis for further increasing our footprint in the UK. The establishment of this facility will serve CAF's long-term aspirations to be a major player in the UK market for many years to come."
CAF looked at more than 100 locations throughout the UK before choosing Celtic Business Park, a 100-acre industrial development on the site of the Llanwern steelworks. The location was chosen because of its links to roads, rail and ports, as well as the availability of local people with engineering skills.
The manufacturer is investing £30 million to get the factory up and running, and has also received significant grant support from the Welsh Government's Inward Investment Programme.
"Today's announcement is a major coup for Wales and a big vote of confidence in Wales' manufacturing industry," said the First Minister of Wales, Carwyn Jones. "This £30 million investment is a major economic boost that we hope will kick-start the growth of our rail sector and create hundreds of highly skilled, very well paid jobs." 
CAF plans to start recruiting people to work at the factory next spring, and will be offering training and apprenticeship schemes from autumn 2018. Job opportunities include skilled technicians and engineers, management and support staff.