Results released from KCS's commuter services survey in Boston
Keolis Commuter Services (KCS), the Massachusetts Bay Transportation Authority's (MBTA) partner that operates the commuter rail in Boston has released key findings from its spring passenger satisfaction survey.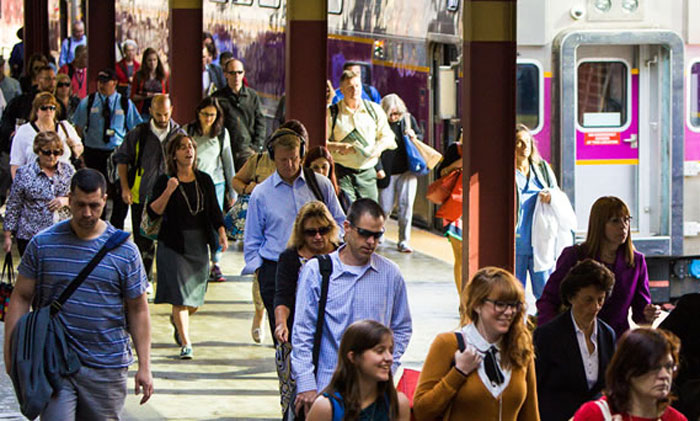 "As a long-term community partner to both the MBTA and our passengers in the greater Boston area, we are always looking for ways to improve," said David Scorey, CEO and General Manager of KCS. "We take customer feedback very seriously whether it is shared with us through these surveys, Twitter or phone calls to our passenger information center at our Boston headquarters. We've already started executing on action plans to help improve further following this survey."
Cambridge-based SocialSphere conducted the surveys from 22-28 April 2017 and included 5,780 respondents who matched overall commuter rail ridership by line. Starting in 2015, KCS began surveying passengers for feedback twice per year – once in the spring and again in the autumn.
"Commuters in and around Boston have been very supportive of our efforts to collect this important data and forthright in their opinions about the service," added John Della Volpe, CEO of SocialSphere and Harvard Kennedy School IOP Polling Director. "We have tracked overall improvements on every line since 2015 and it is due in no small part to the candid feedback of passengers of what works well and what needs to be improved. Keolis utilises this information and our analysis to further improve the passenger experience whenever possible."
While the results showed that the overall satisfaction remains steady, there is room for improvement. The number of 'satisfied' passengers has nearly doubled in the past two years, although 60% of respondents are 'neutral' about their level of satisfaction.
Passengers identified on-time performance (OTP), onboard communications and cleanliness of station rest room facilities as areas that would increase satisfaction if improvements were delivered. KCS is targeting these areas with action plans.