Smoother journeys for passengers as new track is installed in Suffolk
Rail journeys between Ipswich, Lowestoft and Felixstowe will now be smoother and more reliable following the installation of 15km of new track over a nine-day closure.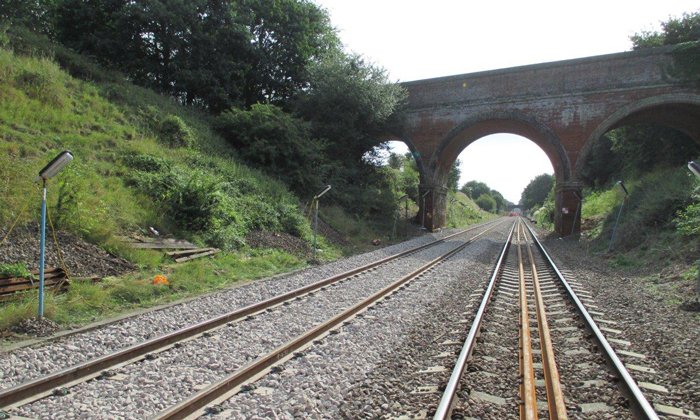 Network Rail replaced around 15,000 metres of new track and 10,150 sleepers as part of its Railway Upgrade Plan, while the line was closed between Ipswich and Halesworth.
"We have replaced the old track with new to make journeys between Ipswich, Lowestoft and Felixstowe smoother and more reliable as part of our Railway Upgrade Plan," Simon Ancona, Network Rail's chief operating officer for Anglia. "New track is less susceptible to damage, meaning fewer delays and disruption caused by damage to the track.  I'd like to thank everyone for their patience while we carried out the work."
16,500 tonnes of ballast was also replaced to improve drainage and reliability. Furthermore, a grid was installed at Westerfield station to keep the ballast in place and the tracks aligned, making for a smoother journey and further improving reliability.
"This new track will help us to run a more reliable, on-time railway and make customers' journeys better," added Jamie Burles, Managing Director of Greater Anglia. "We would like to thank our customers for their patience and understanding while this work was carried out."
The Railway Upgrade Plan is designed to provide more capacity, relieve crowding and respond to the growth Britain's railways continue to experience.
Related organisations
Related regions