New Caledonian Sleeper carriages arrive in the Czech Republic
The first of the 75 new carriages for the iconic Caledonian Sleeper service have arrived at the Velim test centre in the Czech Republic to undergo several weeks of testing.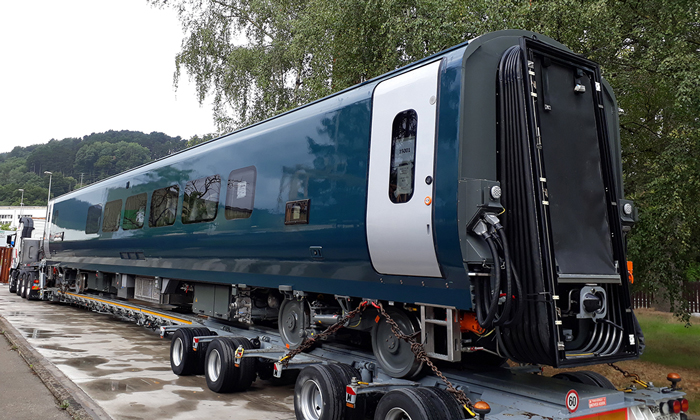 The five carriages (two seated, two sleeper and one Club) were despatched from the factory in Beasain, northern Spain where the new fleet is being manufactured and assembled for Serco by CAF. They were transported by road to Hendaye station in France where they started their rail transit to the Czech Republic.
Dynamic testing (which will last several weeks) will soon start at Velim Test Centre and once they are completed, the carriages will be moved from Velim to Polmadie in Glasgow via the Channel Tunnel.
"It's great to see the first of the new carriages on the move," said Peter Strachan, Serco's Chairman, UK Rail. "To design, build and introduce a new fleet of rail sleeper coaches is extremely challenging and complex. Achieving this milestone is entirely due to the professionalism of the Serco team and everyone involved across the rail industry. We still have a lot of work to do to successfully bring the new sleeper fleet into service next year, but I am really excited about the quality of experience we will be able to offer our guests when it arrives."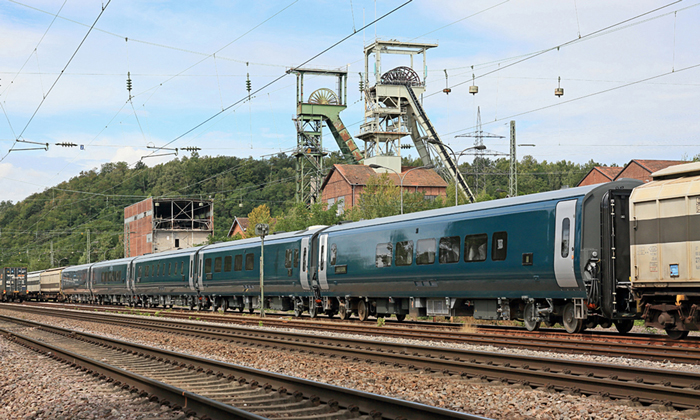 The introduction of this new fleet represents an investment of over £100 million, part-funded by a £60 million capital grant from Scottish Ministers, and when introduced in 2018 it will bring new standards in guest comfort.
The Sleeper service will offer four innovative ways to travel in comfort: reclining seats, berths, en-suite berths and luxurious ensuite double rooms for couples. It will also include a Brasserie-style Club Car for dining, as well as new features such as a hotel style key-card entry system to rooms, phone and gadget charging facilities for all guests and on-board Wi-Fi.
The new look of the carriages has been overseen by award-winning Scottish interior designer Ian Smith, with the patterns reflecting a contemporary Scotland theme.
The UK test programme of these carriages is expected to start before the end of the year, initially with static and locomotive interface testing and progressing later to dynamic testing.