Amtrak to equip over 300 locomotives with positive train control
Amtrak has announced that it plans to equip approximately 310 locomotives to operate using positive train control (PTC) technology and comply with that federal requirement by 31 December 2018.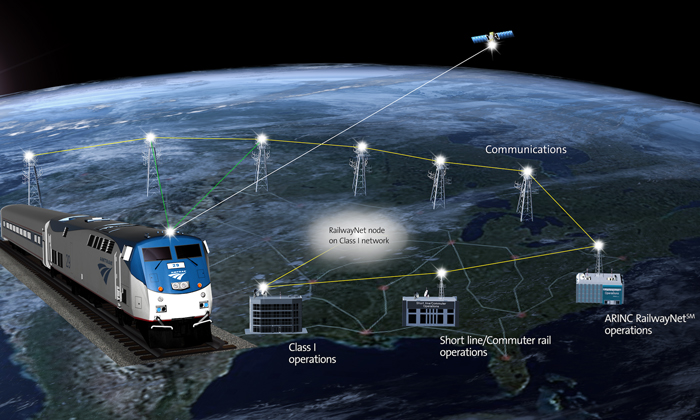 Credit: Rockwell Collins
PTC can manage train movements to prevent train-to-train collisions, excessive speed and other human-caused incidents such as misaligned track switches.
This equipment will be installed on Amtrak-owned diesel locomotives that primarily operate on national Amtrak network and state-sponsored routes in the east and midwest.
When used in conjunction with a railroad's PTC infrastructure, these systems can increase in safety and reliability.
Amtrak is a leader in the deployment and use of positive train control. In December 2015, Amtrak activated PTC on its busiest route (between New York and Washington, D.C.), completing installation on most Amtrak-owned infrastructure on the Northeast Corridor.
PTC has also been installed between Boston and New Haven since 2000 and since 2002 along the 97 miles of track the company owns in Michigan and Indiana. In early 2016, Amtrak activated PTC on its 104-mile Harrisburg Line.
We are dedicated to ensuring our locomotives are enabled with this important safety technology"
"PTC is a set of highly advanced technologies designed to enhance rail transportation safety by automatically stopping a train before certain types of incidents occur," said George Hartman, Senior Manager of Positive Train Control at Amtrak. "We are dedicated to ensuring our locomotives are enabled with this important safety technology."
Amtrak has signed an agreement with Rockwell Collins to implement the company's ARINC RailwayNet℠ service, a hosted network, messaging and application platform, designed to meet the PTC requirements mandated by the Rail Safety Improvement Act of 2008, as amended.
This service will allow the Amtrak fleet to interface with the PTC systems of other railroads when using their tracks for its trains. Under the agreement, Rockwell Collins will initialise the Amtrak fleet to run on 19 different railroads, including commuter and freight routes that host Amtrak services.