Paul Priestman awarded the Design Innovation Medal
Designer and chairman of PriestmanGoode, Paul Priestman, has been awarded the Design Innovation Medal in The British Land Celebration of Design Awards.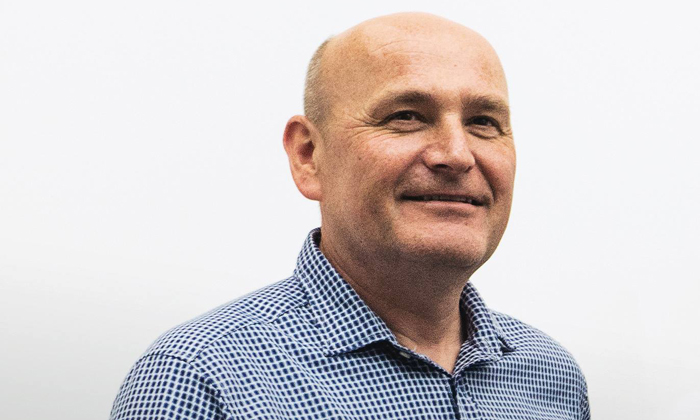 Held in London, the awards are held every year during the London Design Festival (LDV) and celebrate leading design figures for their contribution to London and the industry.
The Design Innovation Medal, celebrates entrepreneurship in all its forms, both locally and internationally. It honours an individual where design lies at the core of their development and success.
"This is a great honour," said Mr Priestman. "Design innovation has the power to influence and change perceptions. I've always strived to question the status quo, whether it be highlighting inequalities in air travel through 'Air Access' or re-thinking rail infrastructure for the 21st century with 'Moving Platforms'. Ultimately, what drives me is a desire to solve problems through a combination of good thinking, aesthetic resolution and unparalleled efficiency.
"I'd like to thank the London Design Festival and the judges, but most of all, I'd like to thank our whole team at PriestmanGoode, and Nigel Goode in particular, with whom I founded this company nearly thirty years ago. This award is testament to the creativity, hard work and divergent thinking that our team exercise every day."
The winners of the British Land Celebration of Design Awards (there are four in total) will receive their medals on Monday 18 September at the Gladstone Library within the National Liberal Club. An exhibition in the Clore Study Room at the V&A (with exhibition design by Es Devlin) will celebrate the work of all four winners during the Festival.
Paul Priestman will be contributing an article to Global Railway Review Issue 1 2018 to explore the importance of rolling stock design and its impact on passenger experience and satisfaction. To ensure you receive Paul's article in print or digital format, become a Global Railway Review member for free today.
Related topics
Related organisations
Related people